THE OCCULIST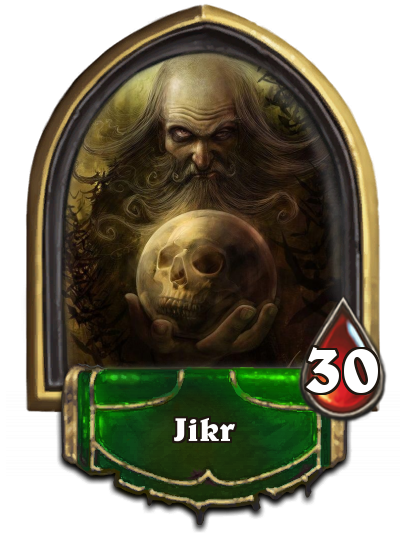 The Occultist is a class based on Eldritch Gods and the C'Thulhu mythos, or the C'Thun mythos, in this case.
A class with damage synergies, boardclears, lots of draw, and power at a cost. Tentacles too, if you're into that...
---
Example Cards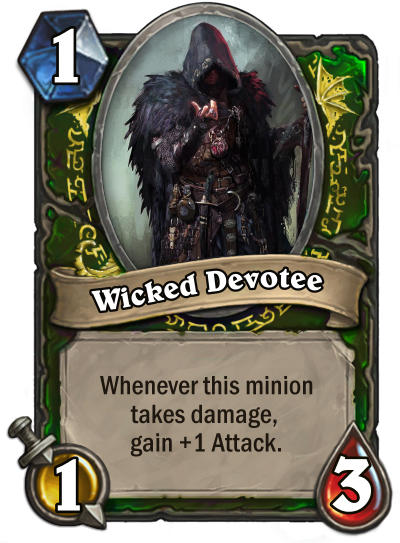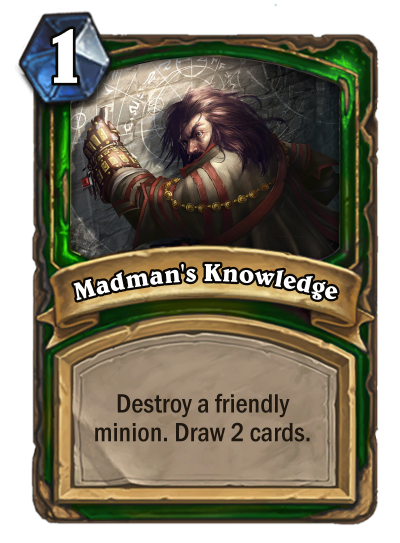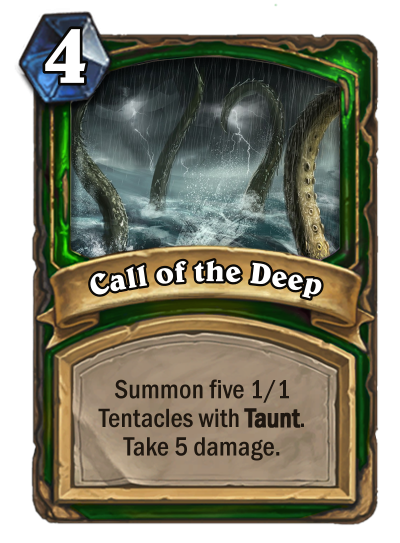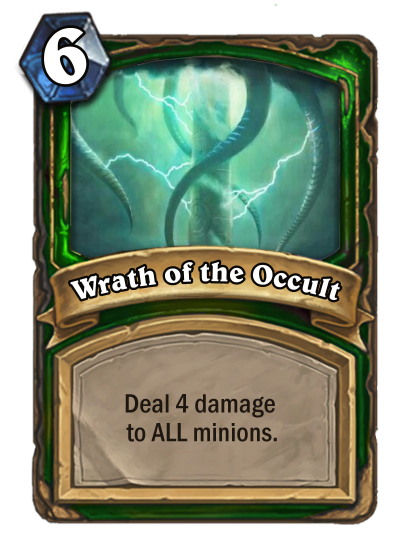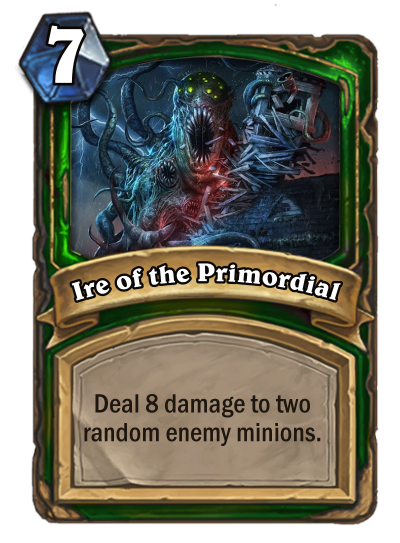 Wicked Devotee : A card that synergizes well with the Hero Power, granting early game board presence.

Madman's Knowledge : One example of the Power at a Cost cards in Occultist, granting early game draw at the cost of a friendly minion.

Call of the Deep : Another kind of power at a cost in the class, this time relying on your hero's health to provide extra value, but also giving you Taunts to protect your face, and a bunch of tokens you can sacrifice. Tentacles!

Wrath of the Occult : A very powerful boardclear that depicts Eldritch gods coming and wrecking everyone!
How lovely.

Ire of the Primordial : A powerful spell that probably removes two random enemy minions, unless they're really big. Why would you even play the game when you can just call down upon an Old One to do the job for you, anyways?
---
Remaining Cards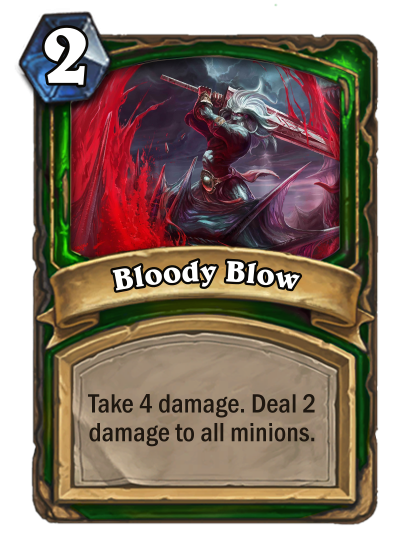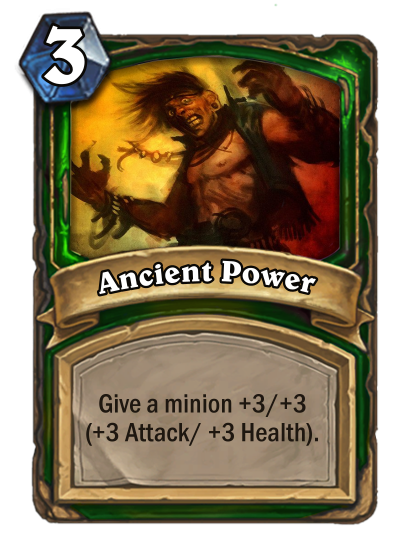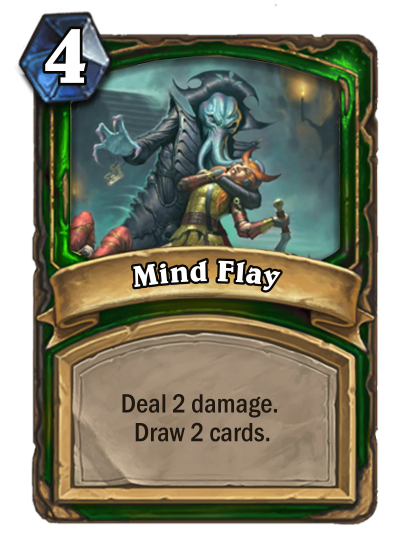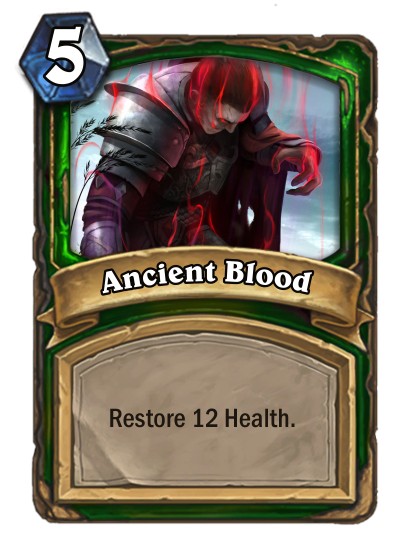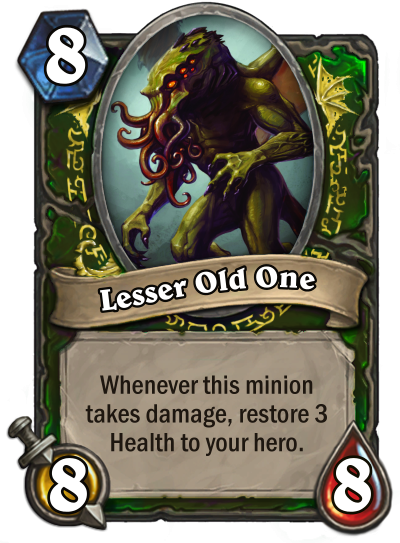 Bloody Blow : A boardclear that makes you pay with your health, or your blood in this case. Powerful in the early game, but the 4 damage is a big price to pay.

Ancient Power : A powerful enough buff, that enables the Occultist to have a little more of an early game presence.

Mind Flay : Deal 2 and draw 2, for 4. Isn't it pretty? Reliable card draw that you don't even need to kill your minions for!

Ancient Blood : Relying on your Hero Power for all the healing wouldn't be a very reliable strategy, would it?
A big heal for a big mana cost. Fair enough, i would say.

Lesser Old One : If the Lesser Old One is an 8/8, imagine how big the real Old Ones are! Another card that synergizes fairly well with the hero power, while mostly being a way for the Occultist to heal himself, eating the nice Eldritch meat that gets cut off out of Mr. Old One here. Madness, honestly.
---
Previous Phases