Been away for so long, let me see if I remember how to host and post images... xD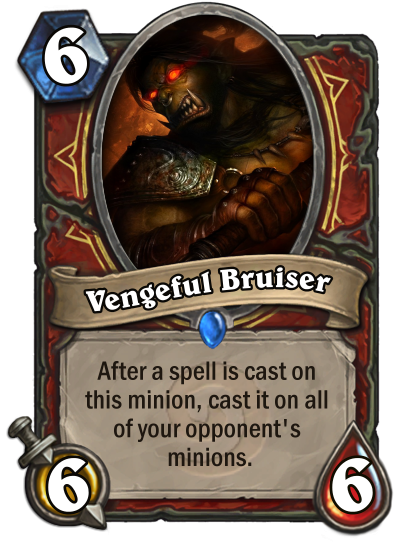 This is a collab. with my girlfriend (doesn't have an account here). We tried really hard to avoid Hero Powers, since that felt a bit like the obvious thing to do.
The idea here is that Mages will destroy their mirror to AOE their opponent's board, while Warriors have a threat that their opponent will struggle to remove with spot removal/direct damage. Warrior has the fewest direct damage spells, so they are very unlikely to be able to use this the way Mages will.
eta: explanation text