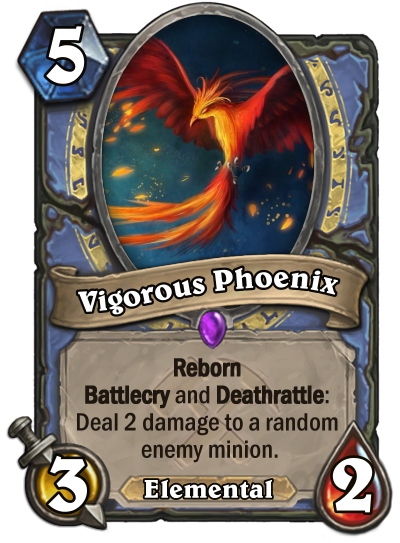 He really does burn out quickly.

I really love simple and still weird to use cards. This minion is a Mage spin on Candletaker- you pay 2 mana for 2 damage to a random minion now, and 4 more over the time. I personally compare the Battlecry and Deathrattle package to a delayed Powershot or a spin on Magic Dart Frog.
Also, Mage needs some more Elemental tribe love. Never enough of those.