Reddit: ricarleite*
HearthPwn: ApacheSpark
FIRST CARD - Festival and Double requirements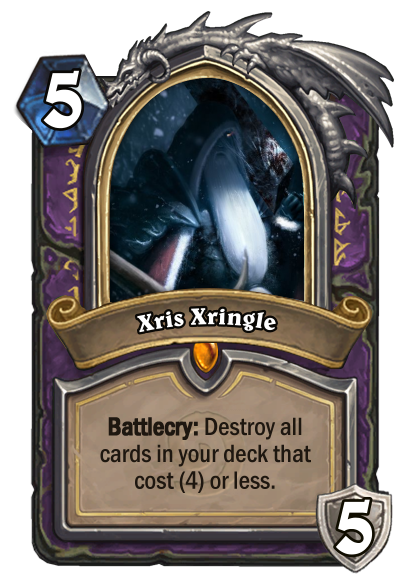 Hero Power: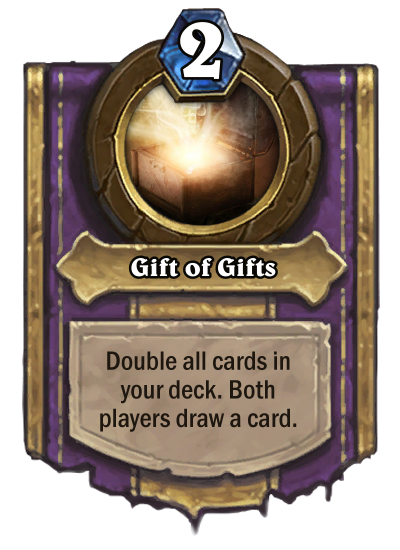 ---
Christmas comes early with this absurdly corrupted version of good old Santa, a Hero replacement for Warlock. The idea is to thin out and then thin IN your deck with larger spells and minions. It's a balanced cost for a 5 Mana with no imediate effect, and it grants an interesting side effect: you can have a card draw with no Health impact, AND you keep increasing your deck's size to avoid fatigue. It's always Christmasn when you can bring back that Legendary again and again. It's also useful to mill out your opponent.
The double effect will always shuffle the double cards in your deck so you are not guaranteed to get the copy of the card immediately after a draw (unless, of course, your deck has only one card). The effect does work exponentially, two copies become four, and so on. Also, keep in mind Hearthstone has a limit of 60 cards in a deck - so once that limit is reached, the double effect is limited.
SECOND CARD - Stealth and Race: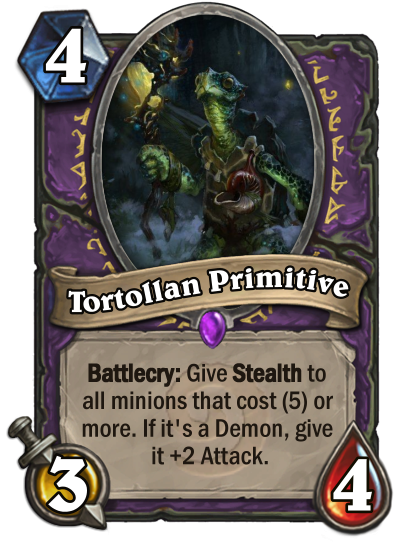 A companion piece to Xris Xringle, this mindly evil Tortollan has a powerful effect that gets balanced by sharing it with your opponent. Of course, you'd wait for the proper moment to play it. It also fits even Warlock very well by itself.
Keep in mind that, costing 4 Mana, this cannot be in your deck when Xris Xringle replaces your Hero, or it's bye bye tortollan.