THE FIRELORD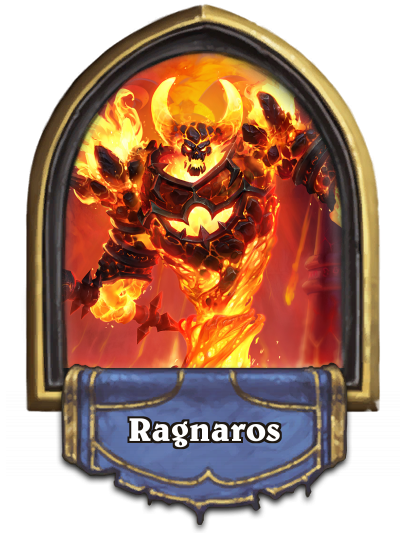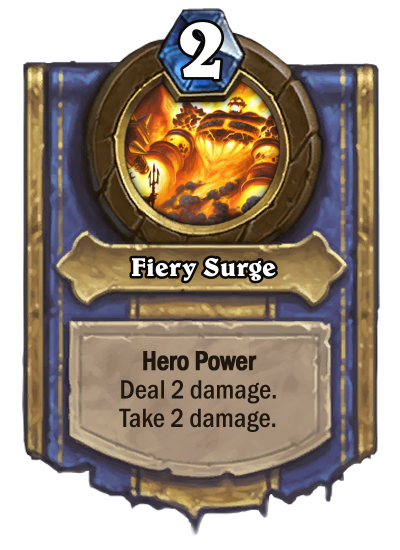 INSECTS! I HAVE ALREADY TOLD YOU ABOUT MY CLASS! DID YOU SERIOUSLY FORGET? FINE! I WILL REPEAT MYSELF, BUT ONLY TO REINFORCE JUST HOW AWESOME I AM! FIRELORD HAS LOTS OF EXPENSIVE CARDS TO CRUSH BUGS LIKE YOU! THE CLASS HAS MANY EFFECTS THAT DEAL DAMAGE, BOTH DIRECTLY AND AS BOARD CLEARS. ALSO, THEY LIKE TO BURN THINGS- A LOT! SO MUCH, IN FACT, THAT BURN IS FIRELORD'S CLASS-SPECIFIC KEYWORD!
---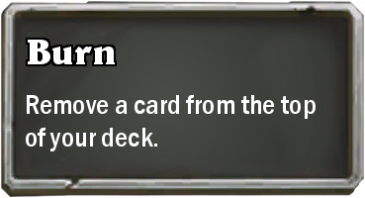 SOOO HOT! BURN IS JUST ONE WAY THE FIRELORD CLASS MANIPULATES THEIR DECK, IN ADDITION TO DRAWING AND SHUFFLING CARDS! CAN YOUR PATHETIC CLASS DO THAT , INSECT? NOW, BEHOLD- THE BASIC SET!
---
SHOWCASE CARDS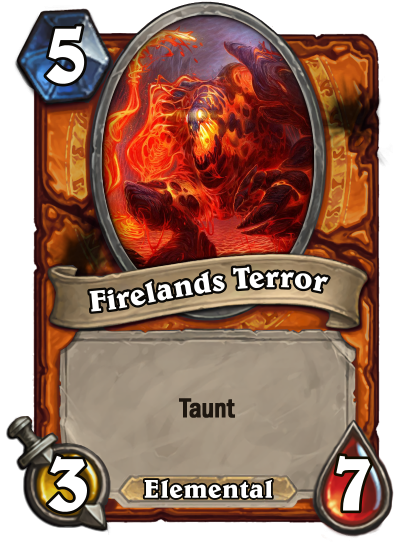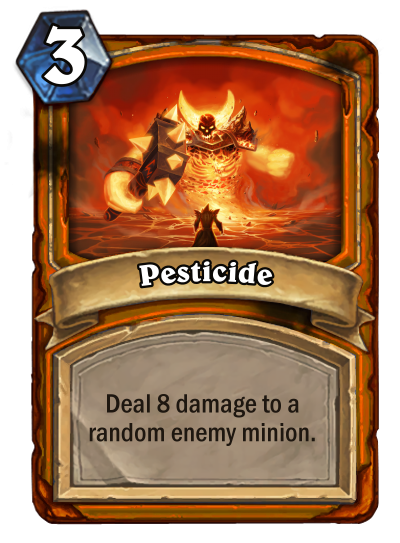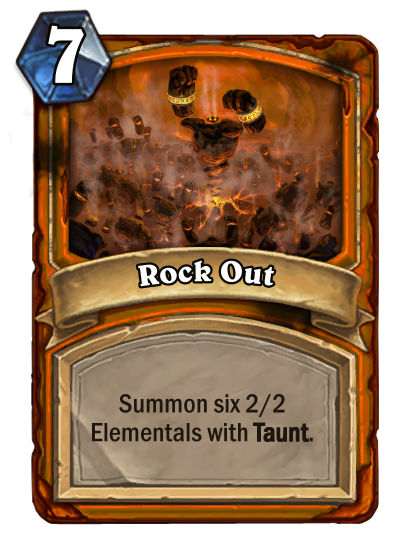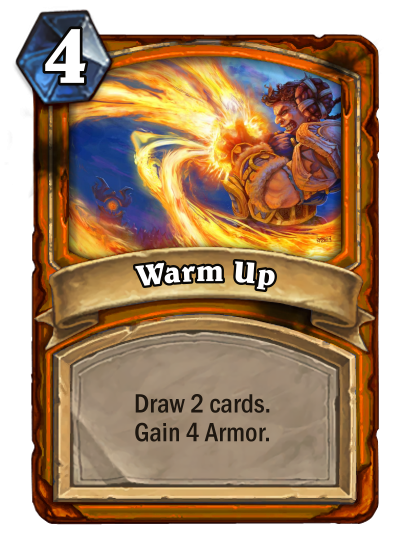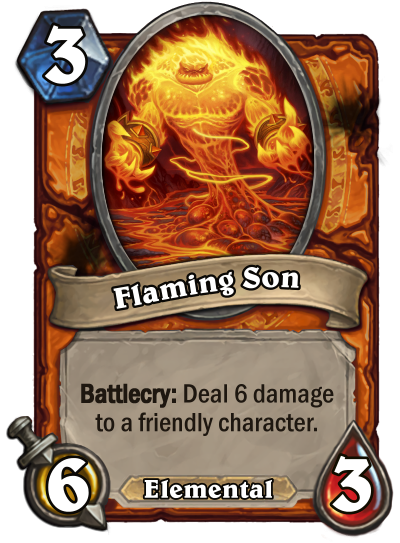 I WILL NOW ALLOW ONE OF MY UNDERLINGS TO FINISH PRESENTING THE CLASS! THERE ARE FAR MORE IMPORTANT MATTERS WHICH REQUIRE MY ATTENTION. FOR INSTANCE, SOME IMBECILE LOWERED THE TEMPERATURE IN SULFURON KEEP- BY A WHOLE DEGREE! I SUSPECT AHUNE... WE SHALL SPEAK AGAIN SOON, INSECT!
Firelands Terror: Solid mid-game card. Has a good statline and a useful keyword. A lot of classes struggle for good 5-Cost minions. Firelord will likely have an easier time than them.
Pesticide: Ragnaros's specialty move. Guranteed to destroy any insect- but not necessarily the one you want. Encourages controlling the board to guarantee the target of this effect.
Rock Out: It's not all fire and flames- Rock Out is a powerful late game card that can put your opponent in a tight spot if they don't have a strong board presence or an AoE effect.
Warm Up: Drawing cards is one of Firelord's strengths, and this powerful card surely proves this. Comparable to Arcane Intellect, Nourish, and Shield Block, this card fits right in with some of the staples from Hearthstone's history.
Flaming Son: This basic card helps establish the self-harm theme which will become more prevalent in future sets. It can provide a powerful tempo boost if you play it on curve. You can strategically kill off a small minion of yours to avoid experiencing the full downside.
Rock Out 's token minion.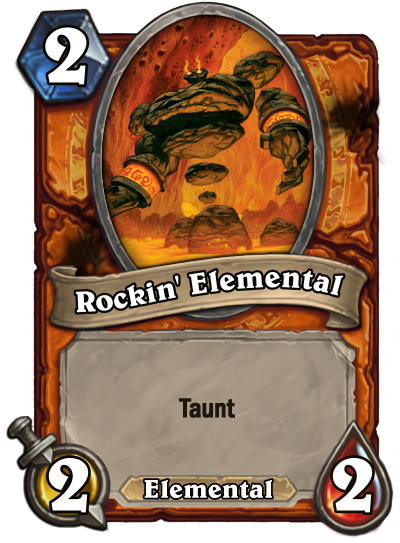 ---
REMAINING CARDS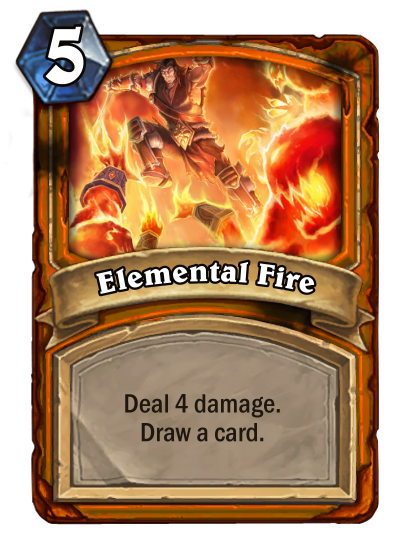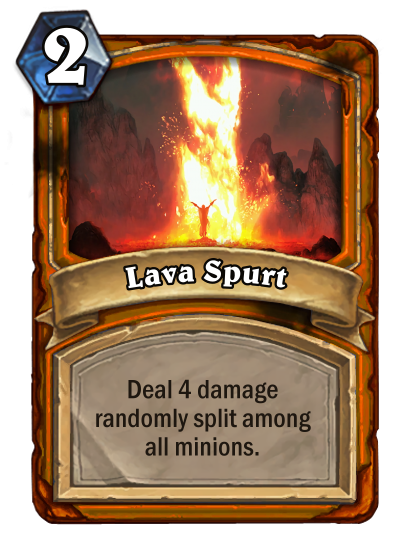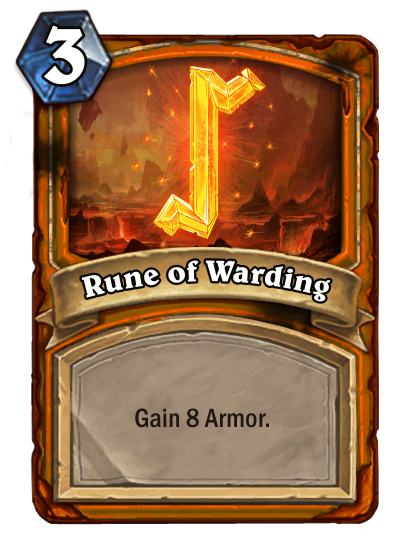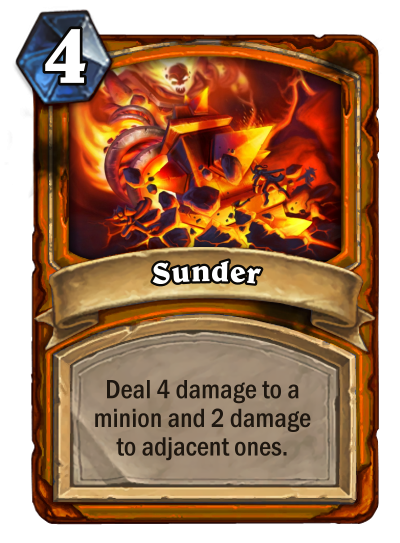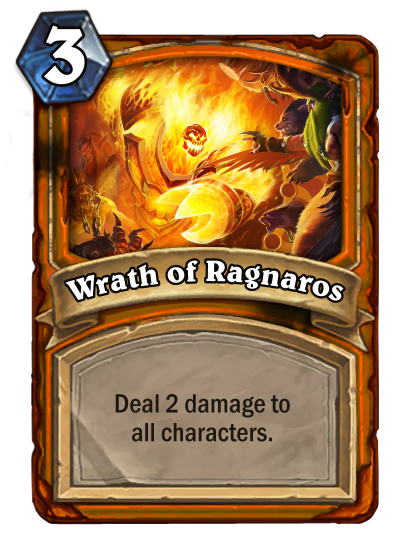 ---
PREVIOUS PHASE
Here's the introductory post for the Firelord class.