Zanywoop
Fan Creations Mod
Frostwolf Warlord
Join Date:

5/22/2015

Posts:

394

BattleTag:

Zanywoop

Member Details
Berserker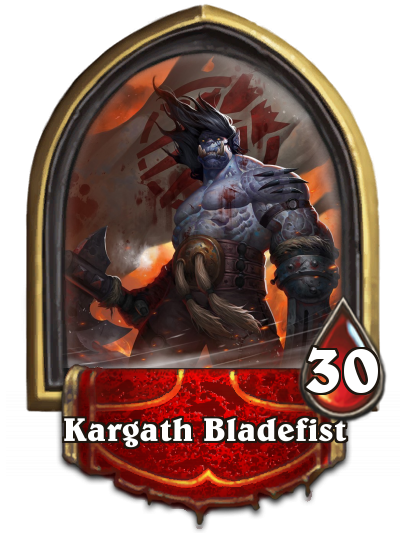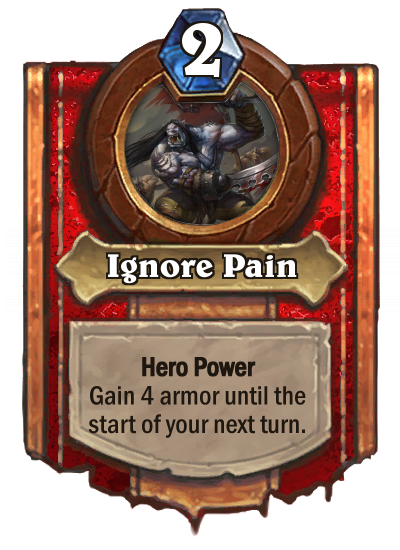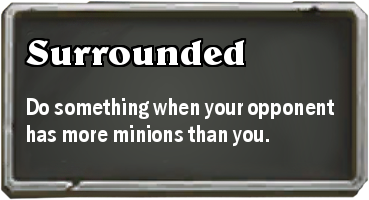 Strength and Honor! We return once more to Berserker, Kargath Bladefist and constantly playing from the back foot. This is a class about having fewer minions than your opponent and threatening your opponent with strong spells and shuffled off damage with short burst armor. But let's stop with the ado, here's what we got.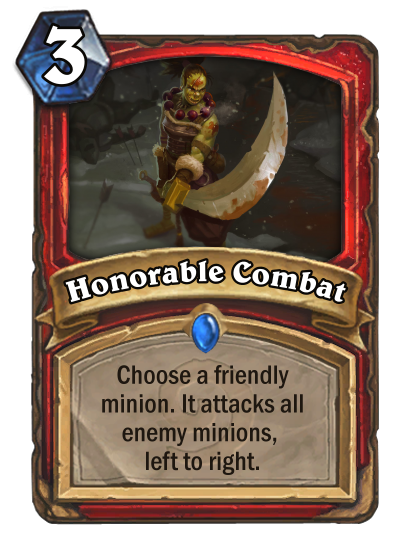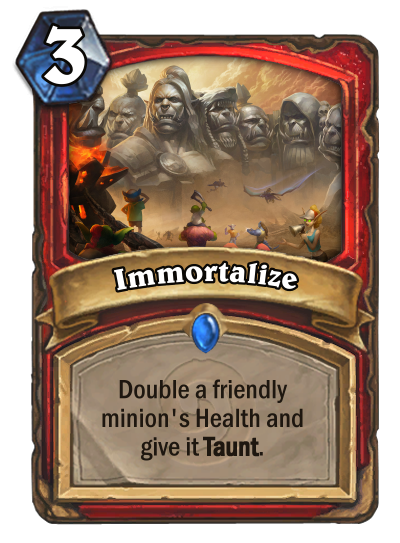 Drakkari Deathless: Berserker's aren't all Orcs; Mostly they'll be members of the horde and similar with a penchant for bloodthirst. Drakkari Deathless is the first in hopefully a long line of Deathrattle Surrounded concepts; I.e. forcing your opponent to trade against their best interests to prevent strong advantage from your end. Now it's more split up, and the stats are shifted, but essentially here you see how Surrounded effects are valued; +2 mana on Deathrattle , +1 w/out. Drakkari Deathless is a 6/8, all told, for 4, but your opponent has some say over how and if it triggers.
Honorable Combat: Definitely a classic concept, but one that I think has a merit. Essentially a cheaper Shadowflame which doesn't assure that it will hit all enemy minions, or that yours will even die. For the record, this would still work with something like Ancient Watcher or Humongous Razorleaf , simply because I see no good reason or precedent why it wouldn't. Flavorwise I feel this is ultimately perfect in Berserker; One Man Army and all that.
Immortalize: I love Taunt minions. Really takes the weight off my shoulders, the bigger the taunt the better.  I always liked the direction the Tar Elementals took the game in (Even though they appear in Aggro decks) and whenever they added in new and more fun ways to prevent damage.  I value Taunt more than any other keyword in the game, and I think a strong Taunt buff is pretty necessary in this class (And yes, I did make a one mana taunt buff, I've been yelled at for that enough by my bros), so here's a slightly less efficient but far, far spookier taunt buff. Turn 3 you can turn an Ancient Watcher into an Ancient Wall. Never fear damage again.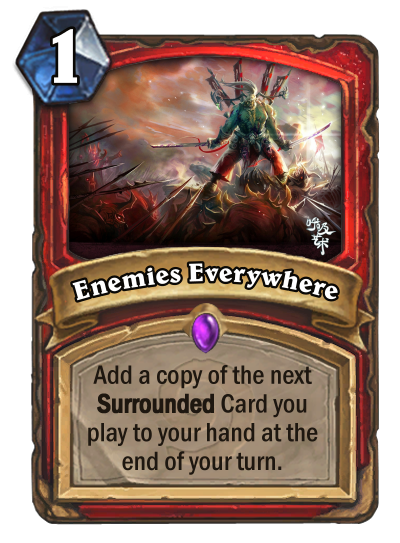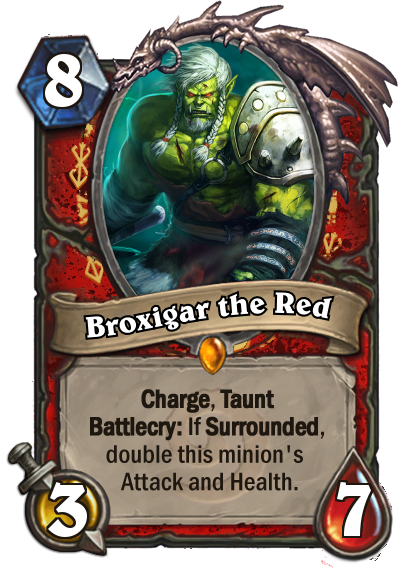 Enemies Everywhere: I went into the Keyword Challenge completely flummoxed. The only thing I knew was that I didn't want it to be the generic 'Always Active' effect. I don't begrudge anyone who did, it's fair, it just doesn't feel as hearthstone-esque. Not that this is that much better, but I back-and-forthed on this for awhile, and I think this fit's best. This helps you bridge mana gaps a bit better and survive until you get your combos and useful cards. Almost all Surrounded cards play on a defensive angle, so you can copy a taunt minion or Big AoE.
Broxigar the Red: You've all seen him before, and admittedly it was a poor decision to show this off first round. Brox has not changed, he's still an intensely destructive 6/14 Charge /Taunt minion. As far as end-game taunts go, Brox has no parallel. He's warlike and destructive, and like all the legendaries from Classic, he's a win-condition, either in that you finally crush all aggression or you just crush their face; Notably you can now copy Brox with EE (See Above) but while I ran some numbers I don't think that particularly changes the stat distributions.
OTHER CARDS (And Tokens)
Commons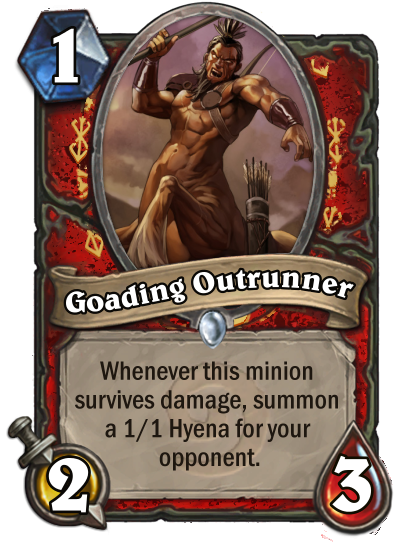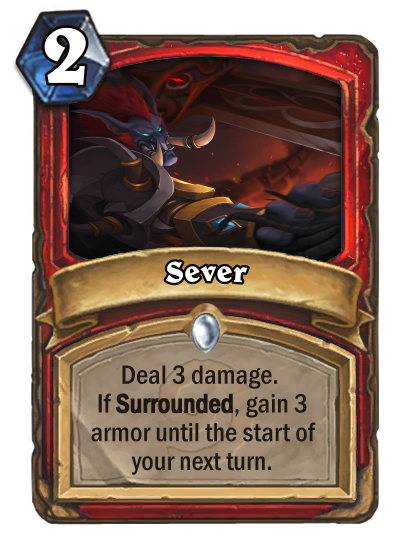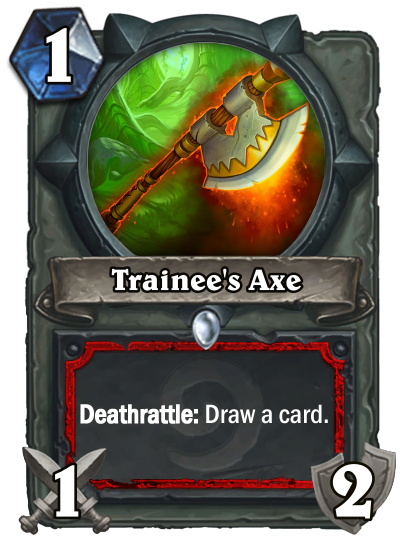 Goading Outrunner: First off, we checked the precedent, Slam totally counts. Outrunner was the original Surrounded helper concept. For good wording I put that aside and reworked it as a strong 1-drop concept; it can summon roughly two hyenas worst-case against something like Alleycat , but still trades reasonably against anything with two-health, threatening anything at a 3/2 statline.
Sever: It's a general rule that anything 2 mana and below get's a bit overstatted; Hence Frostbolt . SO, it's slightly overstatted but not in a big way. For the record, surrounded effects would take effect BEFORE the spell goes, so while the effect might be afterward, it registers beforehand. As such, there would be an outline to tell you.
Trainee's Axe: Simple, efficient, one mana draw, 2 staggered damage. Nothing more, move along.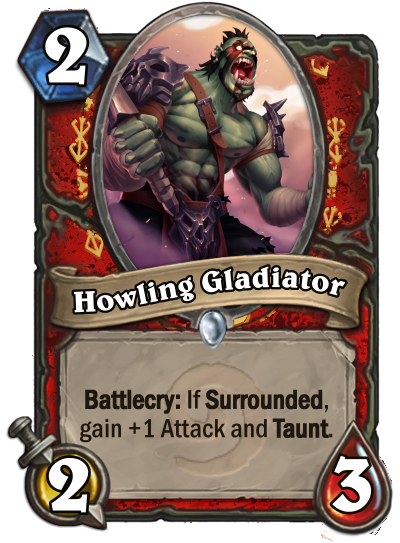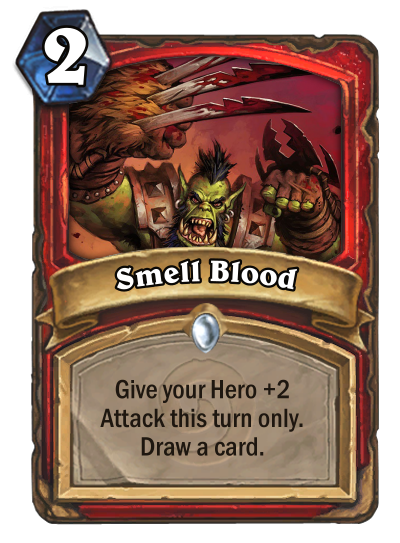 Howling Gladiator: Cheaper Ironfur Grizzly . A very basic Cheap taunt , reminiscent of Wyrmrest Agent .
Smell Blood: More simple cheap cycle, just genuinely a bad card, but it get's the job done. Balanced against Shiv .
Rares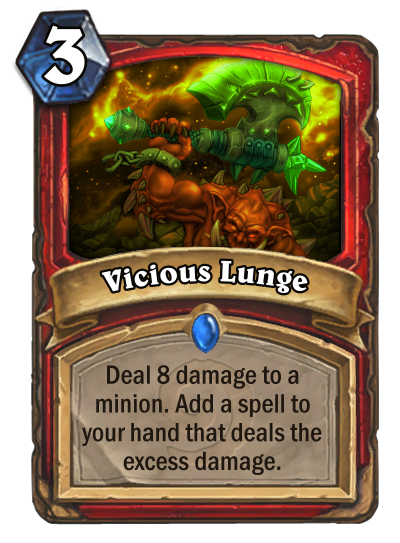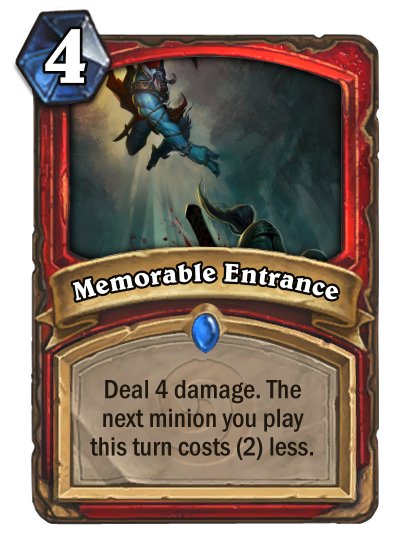 Vicious Lunge: Let's start it off; It's 6 mana, deal 8 damage to a minion. It's staggered over two cards, and the second has whatever damage is left over from the last spell... Even if it's 0 damage. Yes, it can end up as a 0-damage 3 mana spell, or a 7-damage 3 mana spell. It's effectively weaker than Flame lance if you're worried about handsize.
Memorable Entrance: 2 mana 4 damage spell with a minion you can play. Generally you won't find an incredibly efficient way to play it, so it's balanced a bit better.
Quaking Fist: When you're not surrounded, it's a worse Consecration . If you are, it's a staggered Flamestrike . WHAM WHAM.
Epics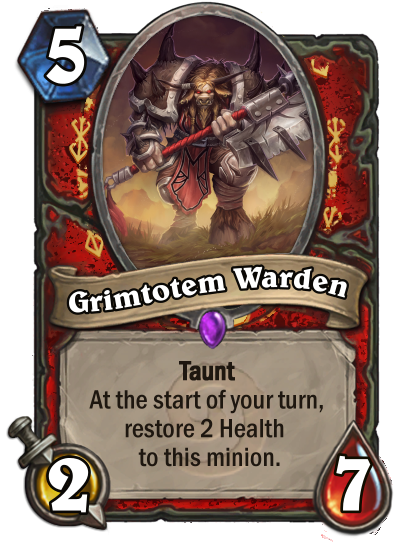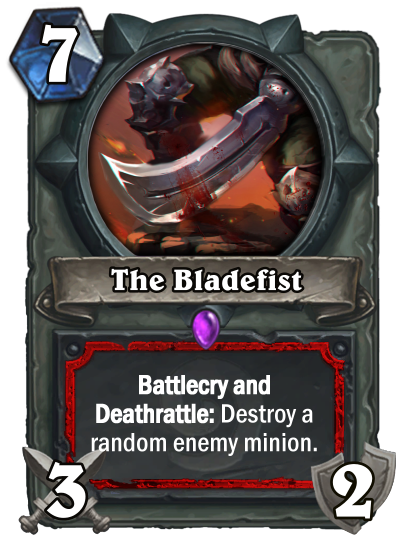 Grimtotem Warden: Kind of a simple-r Taunt minion; It's a weaker Stoneskin Gargoyle effect on a slightly stronger Mogu'shan Warden . I also figured the statline blances out the strong effect because c'mon...
The Bladefist: I know the precedent for BC and DR is in GvG, but it was the best way I could figure to expres the concept. Basically, High cost epic weapons were generally targeted to do most damage to minions, and this is no exception. This creates massive craters in the enemy board... if you trade carefully. Due to the way this class interacts with boardsize, random effects are much harder to target, so suboptimal trades are almost a given.
Tokens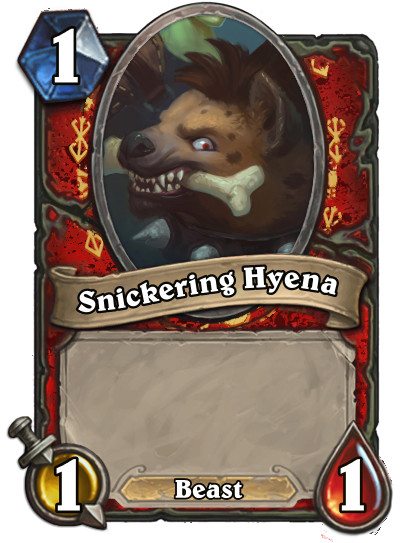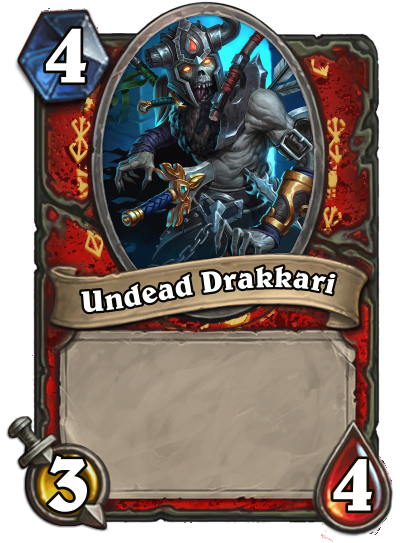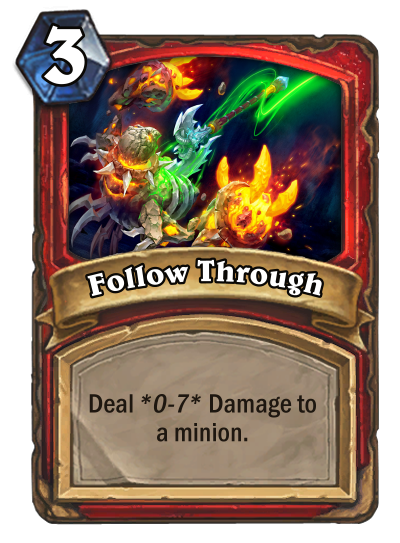 Thanks especially to my guys in the Doc (You know what's up)! I'll fix the rest of this if I have any time before lunch.
Notes: Image Verification Process Run!
Last edited by
Arthas
on Feb 5, 2018