BoomShroom
Sea Giant
Location:

Auckland

Join Date:

3/28/2015

Posts:

748

BattleTag:

BoomShroom#1289

Member Details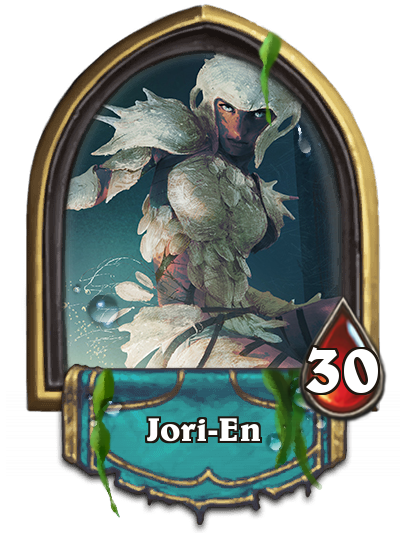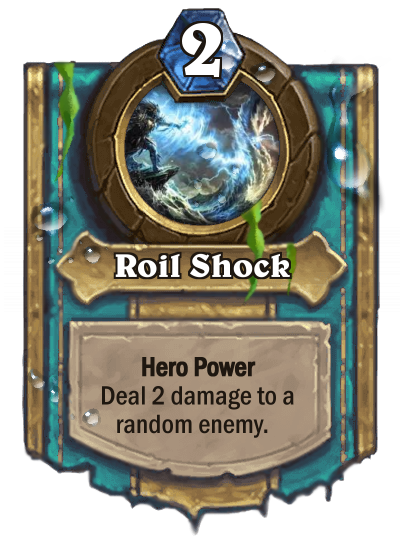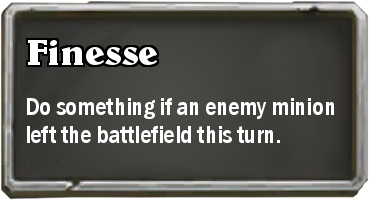 As they are quite small in stature, Merfolk prefer to call on ancient magic and the power of elements to defeat the enemy.
A class with options from tempo to control, the Merfolk employ efficient removal spells and card draw in exchange for weaker minions to deny your opponents tempo and value, while also taking advantage of this with Finesse.
Strengths of the Class
- Has a wide array of temporary/ permanent removal to seriously disrupt your opponent's tempo.
-  Most minions have removal effects- allowing you to mess with your opponent's board while developing your own.
- Reliable card advantage, so you dont run out of gas quickly.
Weaknesses of the Class
- Minions tend to be understatted and less effective in combat.
- Reactive rather than proactive playstyle.
- Can get annoying to play against.
Also many thanks to the wonderful people in the Discussion Thread who helped me pull this class together (Sinti, McF4rtson, Cheeseetc etc) and thanks also to people who are upvoting this!
~~Now...Example Cards!~~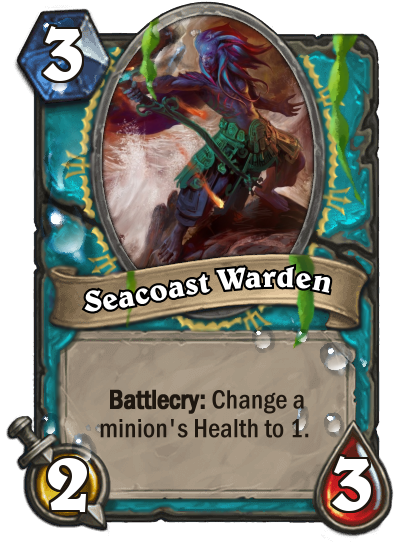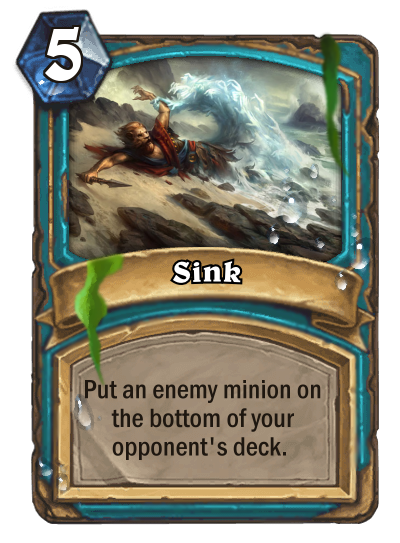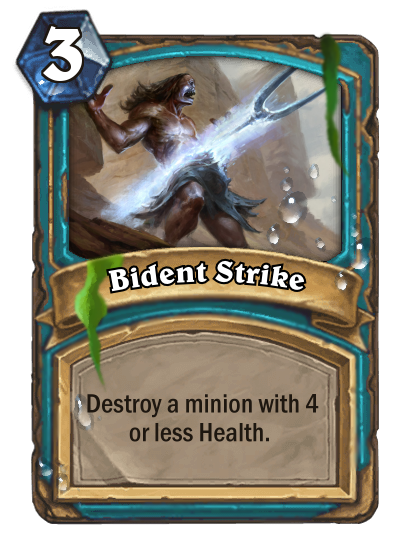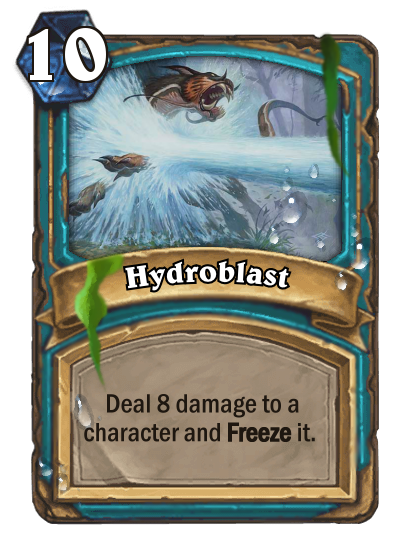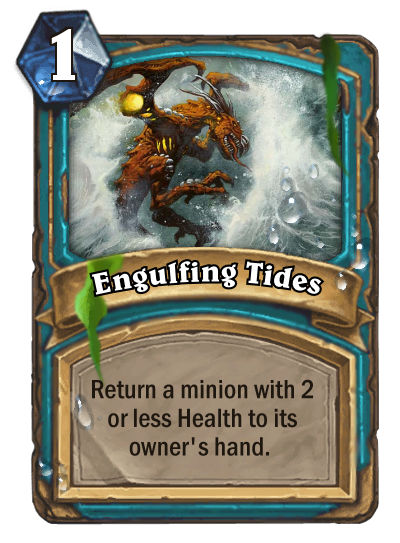 The Less-Important-But-Still-Worth-Checking-Out Cards!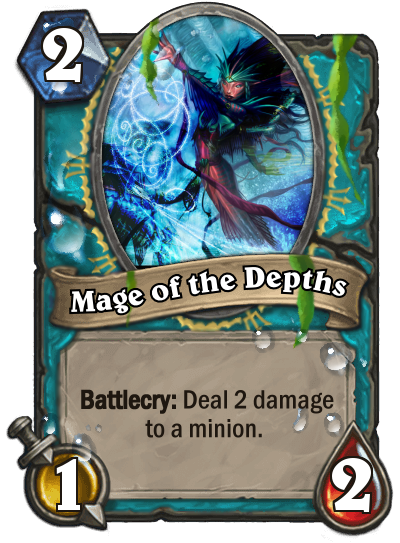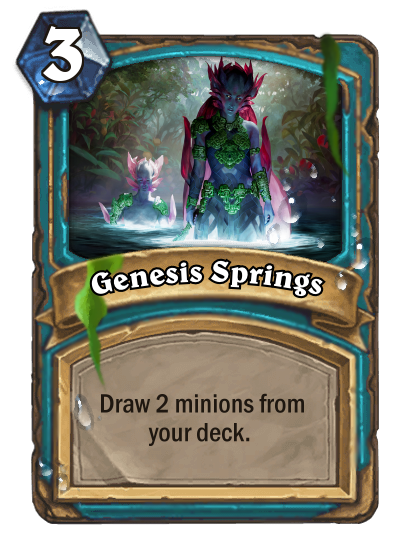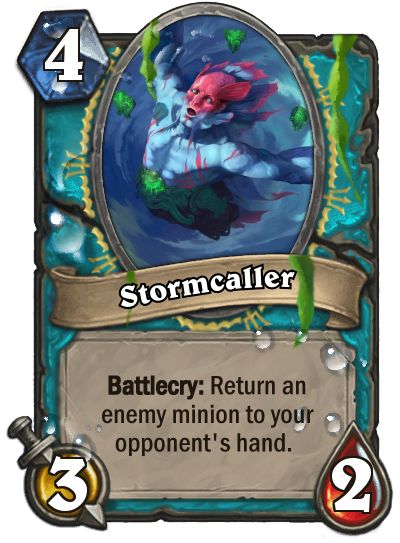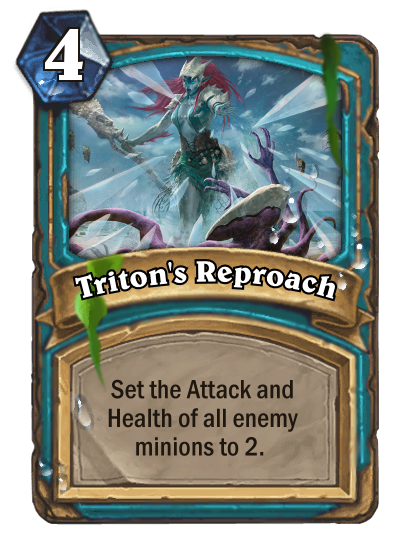 Explanations
Stormcaller: A flagship minion of the class. When played on curve, this card can nullify the opponent's turn 4 play, while also setting them back a turn tempo-wise. Furthermore, the 3 attack means this guy can trade into quite a few 3 drops.
Sink: A pseudo- Assassinate that plays around Deathrattles.  This practically removes an enemy minion until very late in the game. When used on a tempo drop, this could turn their valuable last few draws into dead cards.
Swim: My take on a boring-ol' card advtantage spell. Drawing 4 cards allows you to dig deeper into the deck, which is very useful for both tempo and control strategies, while the discard clause prevents it from being used in a combo deck where it can be very broken(because of the risk of losing a combo piece).
Triton's Reproach: A new take on the old boardwipe. This shrinks down big enemy minions to a size that even your little dudes can handle, allowing them to finish the ex-12/12 off.  Also, it will never cause the annoying moment where your opponent clears your board out of nowhere-at least here you kind of saw it coming.
Engulfing Tides: Ostensibly a strictly worse Sap, this spell allows you to take advantage of your health reducing abilities (like Triton's Reproach ) while also saving a dying minion. Furthermore, because most of your minions are small with huge battlecries, you can use this as a means to reuse those powerful battlecries.
Mage of the Depths: A weakly statted minion that interacts with the board outside of combat.
Seacoast Warden: Another spell stapled onto a minion.  Weakens a big minion so your hero power/ abilities can take it down.
Genesis Springs: A semi-tutor effect to ensure a stream of minions. This is quite necessary in this class, as most of your minions will be played as spells, so you'll want actual minions to hold down the board while your merfolk do their dirty work!
Bident Strike: Yeah yeah I know Shadow Bolt already exists. Just a removal spell that plays around cards like Acolyte of Pain , or Divine Shields.
Hydroblast: THE DAMN RULES MADE ME DO THIS. Huge-as removal spell or burn spell. Since most of the merfolk spells/ minions are small I thought we could use some firepower (or heavy-duty waterworks).
Notes: Image Verification Process Run!
Last edited by
Arthas
on Jan 21, 2018
I'm Playing:
Evenlock and Mill Rogue in Wild HS,
Azami Control in EDH
Current Warframe Main: Mesa Prime