Kalkans
Card Design Champion
Warsong Commander
Join Date:

12/16/2016

Posts:

184

BattleTag:

kalkans#2164

Member Details
This card can be really good if you have the right legendary but it relies on RNG.So i think its not that OP.The original character/card comes from Pokemon.
Some explanations: This card can get any text no matter what.Like taunt,divine shield,lifesteal.It can evet get some better texts like Rotface's,Moorabi's and Ysera's texts.If the player selects a Legendary minion with a battlecry, it will get its text but it wont Trigger.
Also mention that this card can not discover wild Legendaries if played on standard mode.
[I edited because i had to re-upload the picture]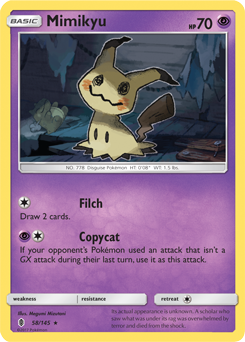 Last edited by
Kalkans
on Sep 4, 2017