neonangel
Senior Moderator

No Take Candle!
Location:

Roanoke, VA

Join Date:

6/2/2014

Posts:

3,109

BattleTag:

neonangel#1682

Member Details

Knights of the Frozen Throne is Hearthstone's sixth expansion and is set to release on August 10, 2017.
In World of Warcraft the backdrop for this expansion is Icecrown Citadel, home to Arthas, the Lich King.
If you pre-order now you can get the Frostmourne cardback for free!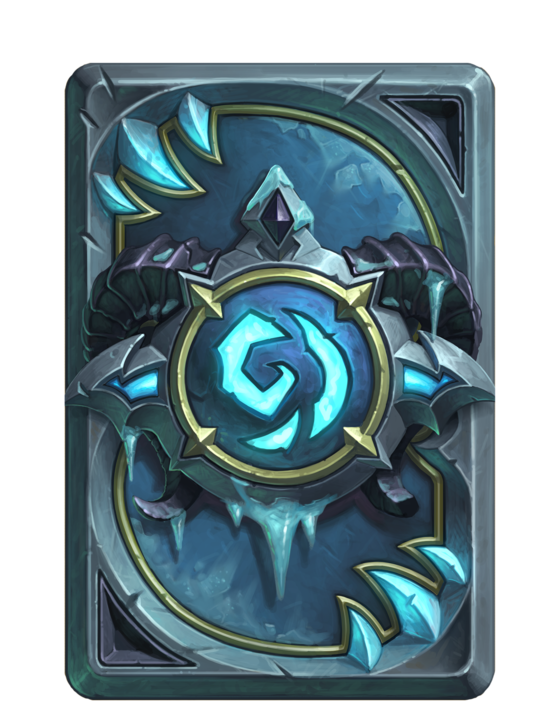 Knights of the Frozen Throne will include 135 cards.
There will be an introduction of the Hero card, which will allow you to

transform

your character into a Death Knight, gaining additional Armor and expanding on your abilities.
We will see a new keyword mechanic for Lifesteal, which grants you an amount of Health for Damage done.
This release will include free Adventure content with a Prologue, two wings with 3 bosses each, and a final battle against the Lich King, Arthas, himself.
Completing the Prologue grants a random Legendary Hero card, while completing each wing will grant a free pack of Knights of the Frozen Throne.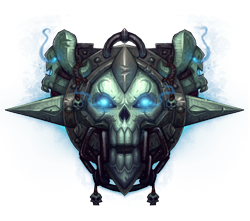 This thread is dedicated to discussing the impact of these new cards on the ARENA environment.
If you'd like to read my initial thoughts on how I rate these cards for Arena you can start HERE.
Scroll down to view Class specific cards or click on one of the images below.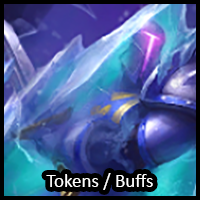 Update 7/6/17: Created thread. Added initial release of cards and rankings.
Update 7/24/17: Added Frost Lich Jaina and Ticking Abomination.
Update 7/25/17: Added Plague Scientist, Ice Breaker, Blood-Queen Lana'thel, Blood Razor, Prince Taldaram, Nerubian Unraveler, Mountainfire Armor, and Professor Putricide.
Update 7/26/17: Added Ghastly Conjurer, Leeching Poison, Sindragosa, Bring It On!, Coldwraith, and Voodoo Hexxer.
Update 7/27/17: Added Bearshark, Hadronox, Abominable Bowman, Fatespinner, Bolvar, Fireblood, Light's Sorrow, Corpsetaker, and Bonemare.
Update 7/28/17: Added Animated Berserker, Sanguine Reveler, Howling Commander, Venomstrike Trap, Snowflipper Penguin, Shadowblade, Defile, Cryostasis, Moorabi, Eternal Servitude, Doomed Apprentice, Prince Valanar, Dead Man's Hand, and Spreading Plague.
Update 7/30/17: Added Ice Walker, Meat Wagon, Necrotic Geist, Cobalt Scalebane, Gnomeferatu, Val'kyr Soulclaimer, and Stitched Tracker.
Update 7/31/17: Added Sunborne Val'kyr, Archbishop Benedictus, Embrace Darkness, Phantom Freebooter, Mindbreaker, Crypt Lord, and Thrall, Deathseer.
Update 8/1/17: Added Tomb Lurker, Righteous Protector, Runeforge Haunter, Corpse Raiser, Corpse Widow, Devour Mind, Glacial Mysteries, Obsidian Statue, Simulacrum, and Lilian Voss.
Update 8/2/17: Added Unwilling Sacrifice, Brrrloc, Treachery, Valeera the Hollow, Ultimate Infestation, and Desperate Stand.
Update 8/3/17: Added Shadow Ascendant, Skulking Geist, Ice Fishing, and Roll the Bones.
Update 8/4/17: Added Acolyte of Agony, Drakkari Defender, Fallen Sun Cleric, Shadowreaper Anduin, Play Dead, and Deathspeaker.
Update 8/5/17: Added Rattling Rascal, Howlfiend, Frozen Clone, Shadow Essence, Breath of Sindragosa, Rotface, and Bone Drake.
Update 8/6/17: Added Webweave, Saronite Chain Gang, Despicable Dreadlord, Happy Ghoul, Malfurion the Pestilent, Druid of the Swarm, Uther of the Ebon Blade, Blackguard, Forge of Souls, and Snowfury Giant.
Update 8/7/17: Added all the remaining cards.
Update 8/8/17: Cleaned up the thread and finished initial ratings for all cards.
Cards and Ratings Completed on 8/8/17!

"To build or destroy...only you decide which joy." - Last Crack