KilogramHours
Fan Creations Guru
Location:

Iowa

Join Date:

10/28/2013

Posts:

1,010

BattleTag:

KilogramHrs#1280

Member Details
---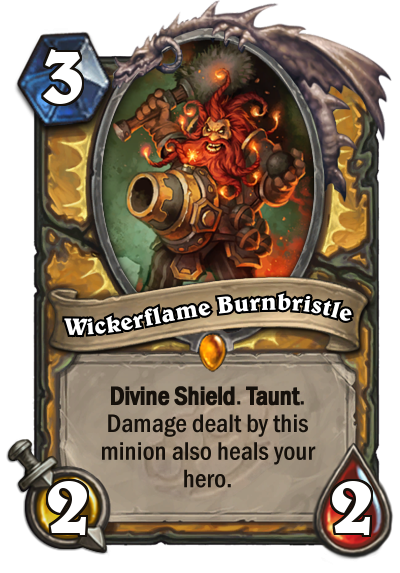 Very cool card. It is so different than any other Paladin Legendary that we've gotten because its low cost. It is basically a beefier Annoy-o-Tron with a conditional upside. It contests the board pretty damn well early game. Stops aggro in its tracks, Zoo will hate this quite a bit. And it leads right into Blessing of Kings, which means its effect goes out of control.
Also remember, it is damage DEALT not RECEIVED. So in total it should also restore 4 health if two minions attack into it to destroy it.
---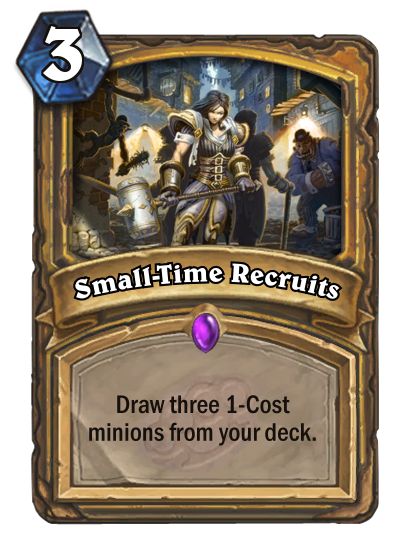 Basically a replacement for Divine Favor. It also thins your deck of bad top-deck draws in the late game. I like it because you can now build an aggro deck that is a bit more conservative with your cards, since your opponent's hand size doesn't matter.
---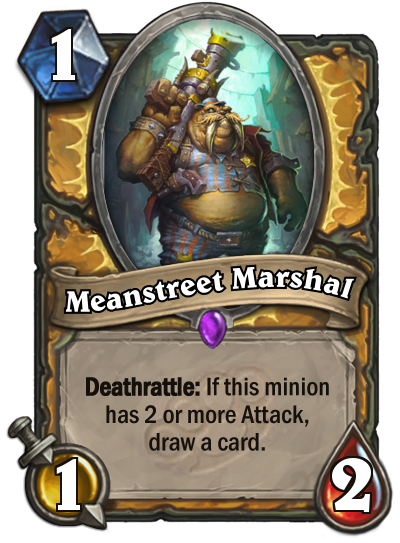 Cool idea. Basically it is a 1/2 minion, which is quite bad with the exception that it cannot be pinged off. But if you raise its attack by just 1 point, it draws a card when it dies. Dire Wolf Alpha is probably the strongest way to achieve this since you get a fairly substantial body while trading.
---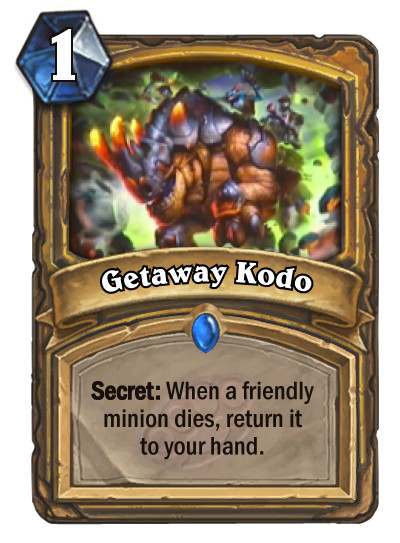 I think this is the strongest card that the Paladin has gotten this expansion as of now, and it is a SECRET! It draws a card that you choose, very similar to that of Duplicate. I'm not sure if Deathrattles will go off, but if they do it is even stronger with cards like Cairne and Tirion.
Also there's consideration of putting it in a Reno Jackson deck or maybe in a C'Thun deck to guarantee a second important minion.
---
The new Paladin 2-drop and the direction they seem to be going with Paladin and overall the Grimy Goons faction. You lose tempo, but gain on value throughout the game. It is comparable to Wild Growth.
---
Pushes the same theme as Grimestreet Outfitter. However this seems to be more of a Midrange minion than an aggressive minion. It can snowball out of control if left on the board for long enough.
---
Good agenda pusher when it comes to Grimestreet Paladin.
---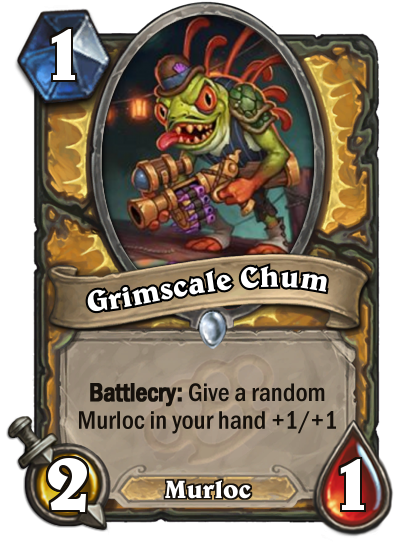 Good card in aggressive Murloc decks that snowball the board.
---
What do you guys think about the new cards? Are you impressed? We actually don't know what the common cards are yet for Paladin.