71% W/L: Control/Freeze Lich Jaina.
Last updated Dec 9, 2017 (

Kobolds Patch

)
|
Standard
Deck Type:

Ranked Deck

Deck Archetype: Control Mage
Crafting Cost:

11940

Dust Needed:

Loading Collection

Created:

11/26/2017 (Marin's Treasure)
View in Deck Builder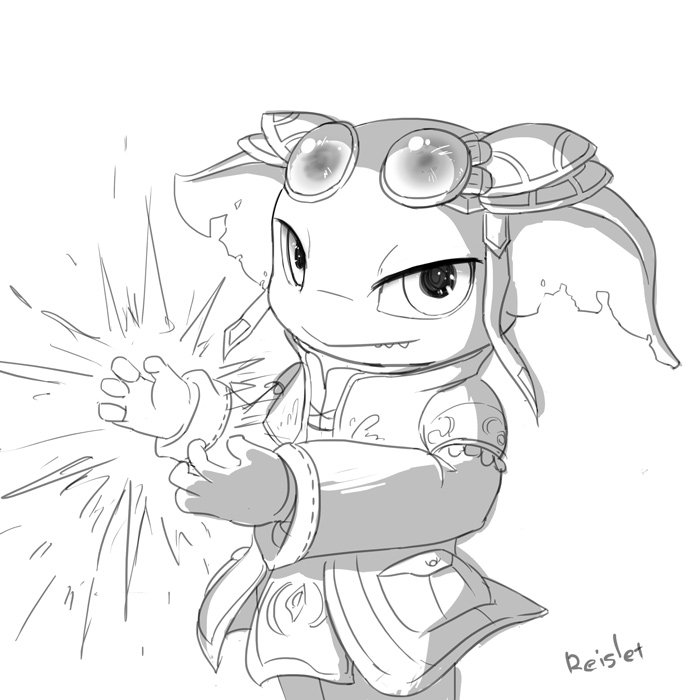 Battle Tag:

N/A

Region:

N/A

Total Deck Rating

104
Welcome and hi
DISCLAIMER: THIS DECK IS STILL UNDER CONSTRUCTION FOR THE KOBOLDS AND
CATACOMBS EXPANSION, IT IS NOT COMPLETE YET. IT HAS WORKED IN THE FROZEN THRONE, IT SEEMS TO BE DOING FAIRLY WELL STILL, BUT I CANNOT GUARANTEE IT'S EFFICIENCY! I HAVE ADDED SOME NEW CARDS TO THE DECK, THESE CAN BE FOUND UNDER THE TITLE "RECENT CHANGES TO THE DECK" AND THE DECKLIST ITSELF. THANK YOU IN ADVANCE.
My stream: https://www.twitch.tv/krisithepaintrain
My youtube: https://www.youtube.com/user/chiCkenwinG945
• The deck's purpose
• Card replacement
• Matchups and mulligans
• Recent changes to the deck
Upon reaching 50 upvotes I will make a video showcase of how to play certain matchups (videos are the making, they will be uploaded here and onto YouTube)


The deck's purpose:
This decklist is inspired by Gaara's control mage. The deck's goal is to control and stall out the game with freezes and minions and gain value as the game progresses. It can be used aggressively but then you will have to make sure you discover cheap spells from Primordial Glyph. With this deck you are going to burn your resources on your opponents cards and stall the game until they have no more cards to play. It is very similair to freeze and fatigue mage in which you stall until you have assembled Frost Lich Jaina. From there you create lots of Water Elementals and get carried to a win (it is crucial to draw Jaina against every control deck). Alexstrasza is used to heal yourself (or deal dmg to opponents face depending on the situation), Medivh, the Guardian for value. Every matchup is different and every class you play is played differently. F.g. against slow decks like Druid/Priest you tend to keep your Frost Lich Jaina because this is your win condition. Against faster decks like Rouge/Zoo/Murlocdin you want to get Arcanologist, Medivh's Valet, Arcane Intellect, etc.

Card replacement:
Some cards have been swapped out as I personally prefer some over others. Feel free to tech cards in- and out however fits your needs.
Frost Lich Jaina - No one replaces the queen.
Alexstrasza - There is no replacement for this card.
Baron Geddon - Primordial Drake, Archmage Antonidas
Medivh, the Guardian - Sindragosa, The Lich King or Ysera.
Other cards: Acolyte of Pain, Coldlight Oracle, Mana Wyrm, Babbling Book, Arcane Artificer, Skulking Geist, Burgly Bully, Dragoncaller Alanna or Pyros.
Matchups and mulligans:

Versus slow decks you mulligan for:
Frost Lich Jaina, Primordial Glyph, Arcanologist, Medivh's Valet, Dirty Rat and Arcane Intellect
1. Jade Druid - 50/50. Everything comes down to if you draw into Frost Lich Jaina. If you mulligan Jaina, keep her! Skulking Geist makes this matchup much easier aswell.
2. Big Druid - (?). Mulligan for Frost Lich Jaina this is a tough matchup.
3. Razakus Priest - 70/30, in the Priest's favor. Tried many tactics like f.g. running big minions, big spells, lots of control, slowing the matchup up- and down.. It is an extremely tough matchup if you are up against a player who knows what he is doing. Try to bait out Shadowreaper Anduin (even if you succeed chances are they have boardclears). Playing Dirty Rat helps a lot in this matchup, even then, Cabal Shadow Priest can take it away from you. You are unfavored in this matchup. Good luck.
4. Big Priest - In the Priest's favor, try to Dirty Rat their Barnes (this might backfire though).
5. Handlock - 50/50. Frost Lich Jaina wins you this matchup. Also Simulacrum a big minion in your hand helps tremendously because of Handlock's removal ability. You can get Simulacrum from Primordial Glyph.
6. Exodia Mage - 50/50. You are the aggressor and drop your big threats to pop the mage's Ice Block first, you always want to hit face. Also what you get from Primordial Glyph dictate the match. Dirty Rat is amazing here. You are either: a) going to look for an extra Ice Block or: b) a Simulacrum and duplicate your Alexstrasza so that you can heal yourself back up from the combo. You could also do: c) and look for a Potion of Polymorph and play it on the turn you think they are going to combo you, wait for all their minions to be played.
8. Revive Hunter - Dirty Rat their Barnes and this should be in your favor. Always keep a Polymorph for when they Barnes their Y'ShaaRj on turn 4. Look out for their secrets. They are most likely to spam Wandering Monster.
9. Spell Hunter - Always hardmulligan for Dirty Rat this is your bread and butter in this matchup. Gluttonous Ooze and Dragon's Fury are amazing here as they allow you to remove those pesky weapons and AoE the board for solid clears against the Hunters' arsenal of spells.
8. Taunt Warrior - (?) Frost Lich Jaina is your friend.
9. C'Thun Warrior - (?) Frost Lich Jaina is your friend.
10. Control Rouge - (?) Frost Lich Jaina is your friend.
Versus fast decks you mulligan for:
Cheap spells from your Primordial Glyph, Medivh's Valet, Arcanologist, Arcane Intellect and Frostbolt.
1. Zoolock - 55/45, you are still favored in this matchup since Warlocks are trying out new cards but also because you have plenty of removal in the early game. Matchup can go either way though. Drop your small minions and contest the board slowly until you get your bigger removal cards. Do not be afraid to Fireball down small minions like Darkshire Councilman.
2. Tempo Rouge - 50/50, all depends on how you draw and if the Rouge can keep pushing damage and threats on the board. Watch out for turn 3 pirate swing turns. Save Polymorph for a big Edwin VanCleef or a Bonemare target. Watch out for turn 3 (pirates), 5 (Vilespine Slayer) and 7 (Bonemare). Use Alexstrasza on yourself. Frost Lich Jaina is an important card in this matchup to keep you alive and grind the Rouge down until she is out of threats. Everytime you see a Vilespine Slayer you want to remove it imediately from the board, as Shadowstep+Vilespine Slayer can destroy your big minions.
3. Tempo Mage - (?), coming soon...

Recent changes to the deck:
-2x Babbling Book, -1x Mana Wyrm,
-2x Frost Nova, -1x Barrier, -2x Blizzard,
-1x The Lich King, -2x Doomsayer,
-1x Skulking Geist, -1x Archmage Antonidas
+1x Bloodmage Thalnos, +2x Dirty Rat,
+2x Frostbolt, + 1x Counterspell + 1x Gluttonous Ooze, +1x Dragon's Fury, +2x Firelands Portal,
+1x Flamestrike, + 1x Baron Geddon + 1x Medivh, the Guardian.


If you have any suggestions, improvements or questions on the deck feel free to post them below or whisper me in-game.
Goodluck!
P.S. Further updates on the deck will be added with time.
- Krisi
Promotional Content