Korobars Murloc Paladin versus the Meta [Legend]
Last updated Aug 22, 2017 (

Frozen Throne

)
|
Wild
24 Minions
4 Spells
2 Weapons
Deck Type:

Ranked Deck

Deck Archetype: Murloc Paladin
Crafting Cost:

9040

Dust Needed:

Loading Collection

Created:

8/22/2017 (Frozen Throne)
View in Deck Builder
Battle Tag:

N/A

Region:

N/A

Total Deck Rating

1
It's my first take on a deckguide, so bear with me.
This Murloc list took me from rank 5 to legend.
Legend Proof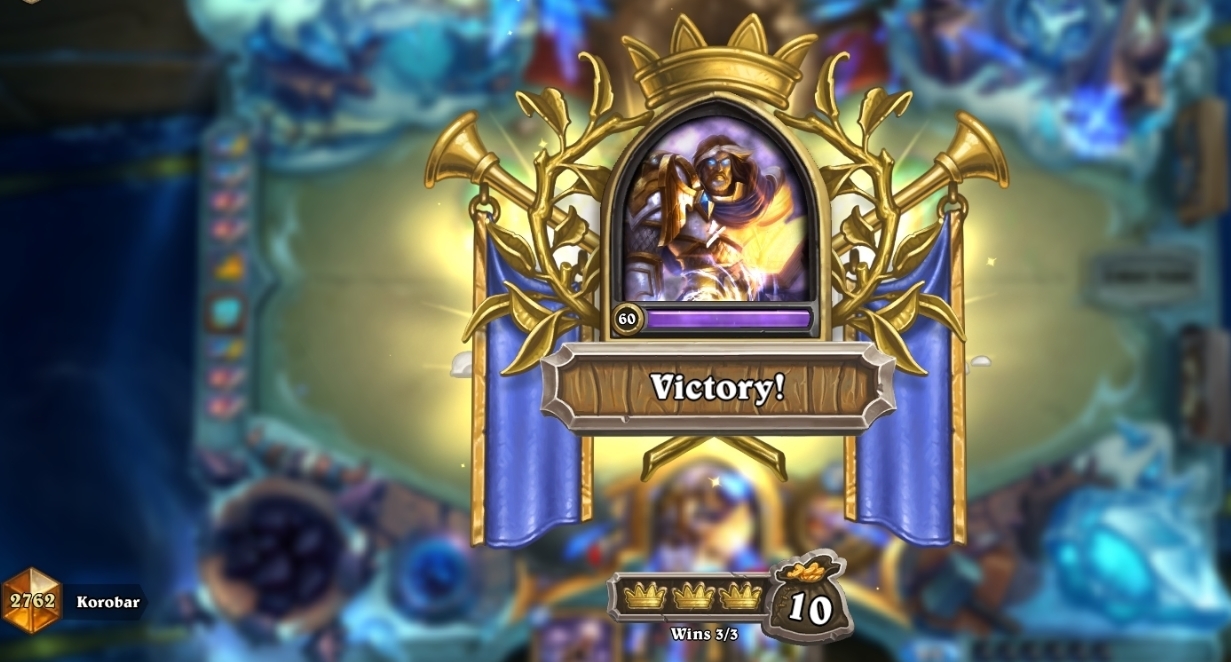 Statistic

It is only a small sample size - but go figure it out yourself.
Goal:
You want to dominate the board in the early game and end the game by turn 10. (Ideally, you'll bring tears to your opponents eyes after dropping Tirion)
Card Choices:
Why no Finja, the Flying Star ?
People say, that Finja can refill your board and is a great target for Spikeridge.
Both statements are true but vs. Aggro Finja is too slow and thanks to the Taunt-Heavy Meta aggro lists are running Spellbreaker (which hits Finja 2 times) and the Control Decks run Black Knight.
Control Decks have enough possibilities to deal with it.
Why no The Curator?
Once again I think this card is too slow for the goal that Murloc Paladin tries to achieve. (Bash your opponents head in by turn 10). Yes, it can draw you 2 cards for the lategame, but the winrate of this deck plummets drastically.
Instead I run 2 Cobalt Scaledrake.
As Murloc Paladin you usually have a board by Turn 5. Even on an empty board it generates 8/5 worth of stats by combining it with your heropower. Left unchecked it can win you games by itself. One important thing as well is that it is a dragon. Turn 6 Dragonfire Potion - well good day Priest, fill your board the turn afterwards and gain another + 3 attack.
If this gets any attention I'm sure to write more about it. That's it for now.