#Top5 OTK Murloc Paladin
Last updated Nov 21, 2017 (

Marin's Treasure

)
|
Wild
21 Minions
7 Spells
2 Weapons
Deck Type:

Ranked Deck

Deck Archetype: Murloc Paladin
Crafting Cost:

5800

Dust Needed:

Loading Collection

Created:

12/4/2015 (Explorers)
View Similar Decks
View in Deck Builder
Country:

Tournament Decks:

114

Ladder Decks:

1542

Submitted By:
¿Looking for STANDAR DECK?
Enjoy that Combo Version. ThijsNL's version its like a Tempo/MidRange y think its imposible play this in standard because we lose early game cards like Shielded Minibot or Coghammer or Muster for Battle...
Standard Barnes version
Standard Reno version
---
WILD
ADVISE: That's an old MidRange Version. If you want to play a MetaDeck check this one
http://www.hearthpwn.com/decks/427825-s23-murloc-paladin-by-nevilz
---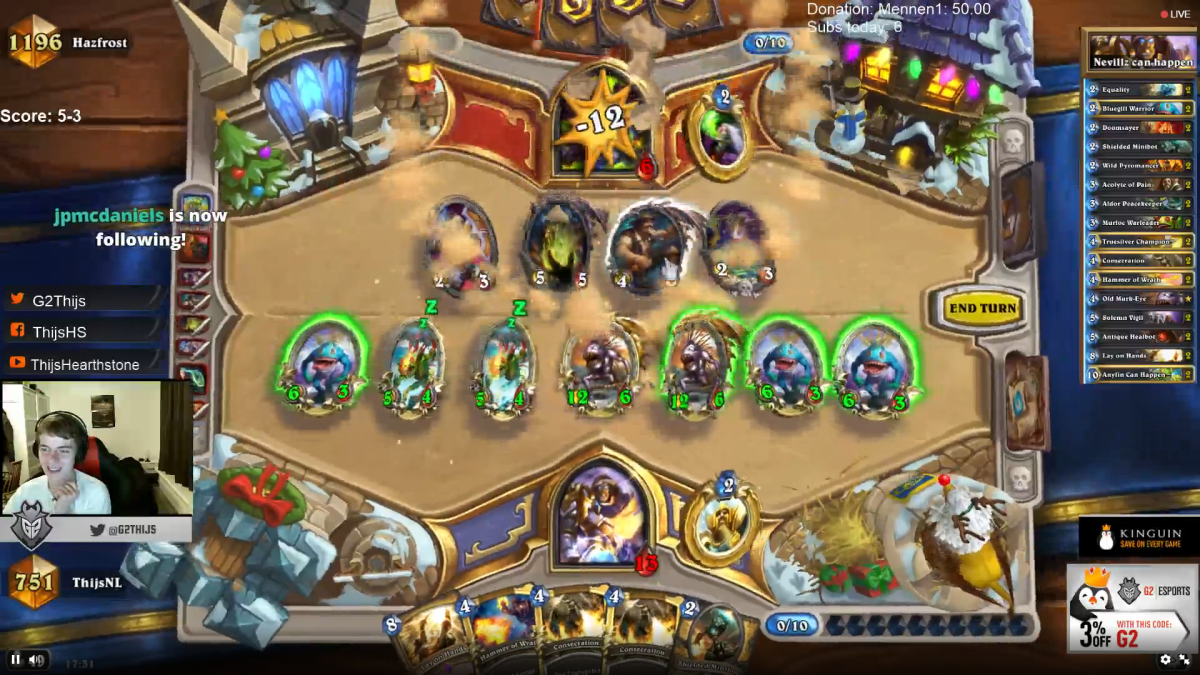 ---
In theory, this deck born as an OTK combo with the ability to make 30 damage in one turn.
But the Grimscale Oracle is not a strong card. This is a tempo / midrange deck and allows adding new cards to optimize the deck. Here you have some of them.
---
Posible substitutions
Worst deck cards:
Grimscale Oracle this card is really bad, just needed to do 30 damage. Without this card, with 5 murlocs we do 22 damage. Enough in many cases.
Solemn Vigil really good in many cases, so bad if we are behind in the game.
Knife Juggler we are not an aggressive deck but this card works sometimes. Just a substitution option
Options:
---
Some substitutions
---
Massotti Paladin Murloc OTK Calculator
https://docs.google.com/spreadsheets/d/1EdkFxuCTdNor4ktA9k5MUdt0HEveg3MefNmVRSlNUSw/edit#gid=0
---
Top 5 proof
Top 5 reaching video
¿How to do 30 damage?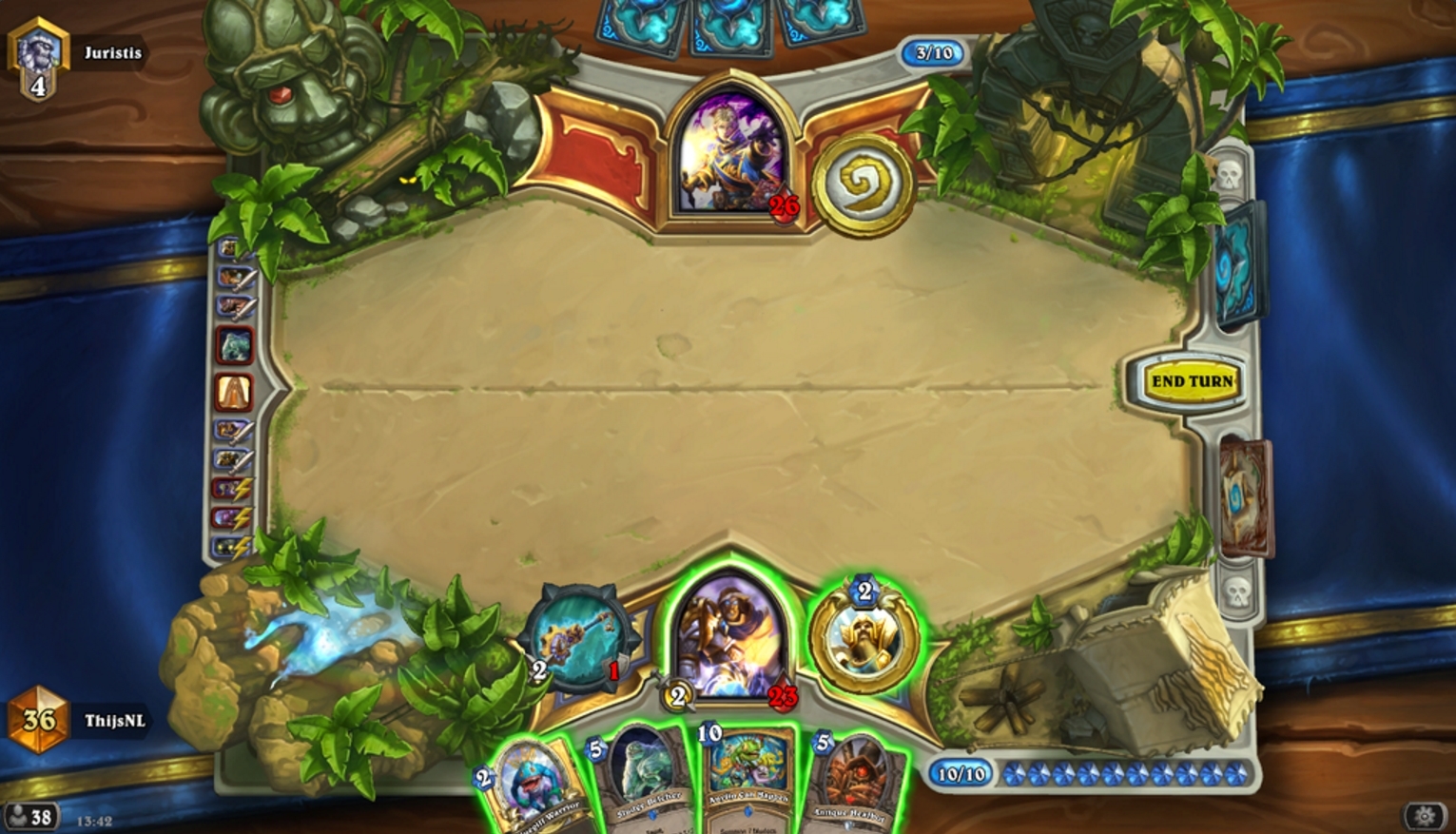 and then...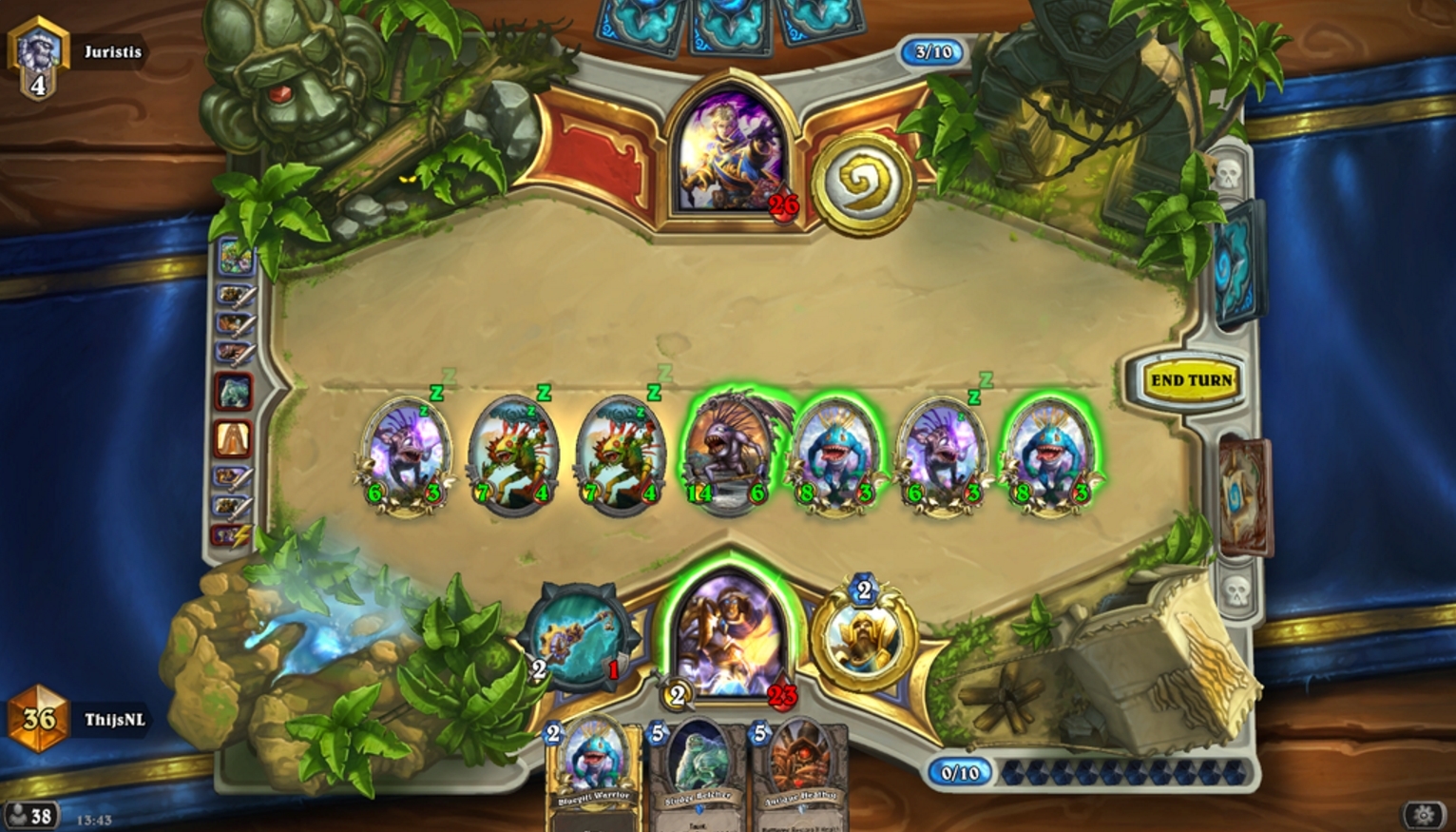 Combo Video