TheJordude's 100% Winrate (#4 NA) Midrange Hunt...
Last updated Jul 19, 2015 (

Blackrock Launch

)
|
Wild
17 Minions
11 Spells
2 Weapons
Deck Type:

Ranked Deck

Deck Archetype: Unknown
Crafting Cost:

2880

Dust Needed:

Loading Collection

Created:

7/8/2015 (Blackrock Launch)
View Similar Decks
View in Deck Builder
Hi, my name is Jordan aka TheJordude and I am a pro player currently playing for compLexity gaming. I recently hit legend (July 2015 season) with my interpretation of Midrange Hunter. I had a 100% win rate from rank 5 to legend (#4 currently) with this deck, climbing from 5 to legend within 3 days (school and work prevented me from playing all day).
You can find me on:
Twitch: http://www.twitch.tv/TheJordude
Twitter: https://twitter.com/coL_TheJordude
Here is the image of my spreadsheet just keeping track of my matchups (yea its a crappy spreadsheet, working on a better one)
Here's a screenshot of #4 legend with this deck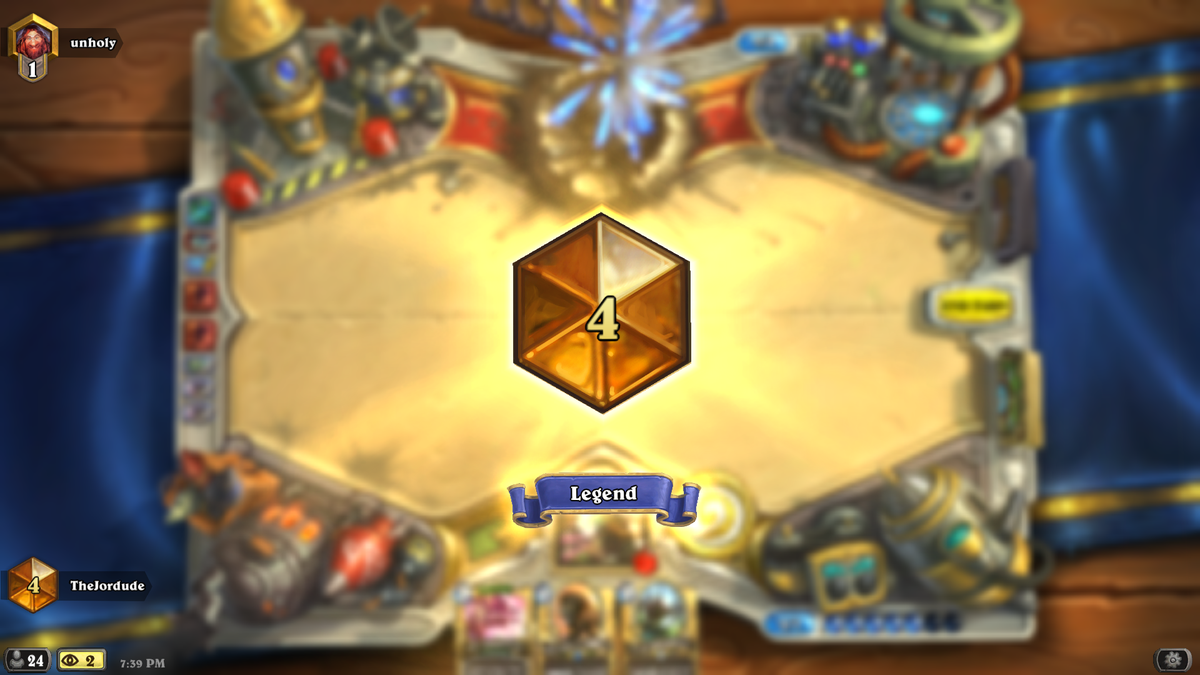 How to pilot this deck
Card choices:
Optional Cards:
Mulligans:
Matchups
That's basically all I have to say for this deck. If you don't seem to find success for this deck for some reason do not give up. This deck does require some practice so that you can really fine tune your decision making. There are always quite a few options during a lot of your turns, so it may help to look back at your games to identify them and confirming which was the best.
I also provide private coaching for anyone that prefer individual guidance to improve. If that is something you would be interested in just send me a private message here and we can go on from that.
Here is a demo session of coaching with midrange hunter http://www.twitch.tv/thejordude/v/7967967. This run went 17-2 from ranks 14-8
Have fun being a dirty Hunter and I'll see you on ladder!
*Update: no longer 100% win rate, the streak has been broken while trying to climb to #1 NA. However i have some youtube videos up playing this deck in the top 10 legend level for those that want to see but don't want to go through the VOD
My midrange vs face hunter: https://www.youtube.com/watch?v=Rw5PO4Iwh14
My midrange vs justsaiyans aggro pally: https://www.youtube.com/watch?v=QFt3gSvSdeI&feature=youtu.be