Twitch channel - http://www.twitch.tv/freikuk
Updated version! Still decent after all this time :)
UPD 4/18/2016: Got Legend in two days climbing from rank 19 after an 8 months break in Hearthstone.
This is the deck I used to climb to rank 4 legend on EU. It's an old tempo mage deck originally created by Shtan with a few changes to adapt to current meta.
4/12/2015 UPDATE: I JUST GOT #1 LEGEND! Took me 8 wins in a row from rank 8!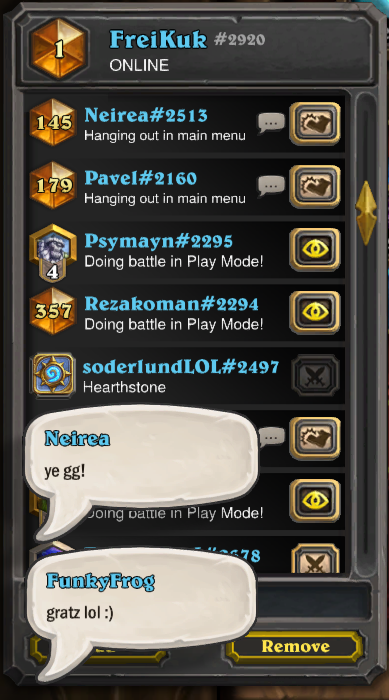 Stats from rank 190 to 4:

The stats to rank 1 legend: 26-1
Current stats, as I'm playing everyday to keep my position in top 5:

Card explanations:
If you have any questions about muligans, some match ups or replacements - feel free to ask in the comment section.