Refined Heal Druid - 67 % winrate (56w/28l)
Last updated Jun 9, 2019 (

Rise of the Mech

)
|
Standard
Deck Type:

Ranked Deck

Deck Archetype: Taunt Druid
Crafting Cost:

11480

Dust Needed:

Loading Collection

Created:

5/18/2019 (Rise of Shadows)
View in Deck Builder
Country:

Tournament Decks:

114

Ladder Decks:

1467

Submitted By:
Hey guys. First of all I didn't create the core deck myself. Credit goes to Thijs, make sure to check out his stream. I refined the deck so it worked out best for me and im quite sure this is the best list around there since im pretty happy with every card in there.
Anyway I used the deck to climb from rank 15 to rank 5 in around 80 games. It worked out quite well for me and the deck has a few tricks and power swings that most of meta decks can't handle. Make sure to give the deck a try if you got the cards. If you don't have them I'd only craft it if you got spare dust or are interested in fun decks rather than tier 1 decks.
Card Choices:
cards i dont run:
Mulligan:
Gameplan:
vs aggro: Stall the game with big Witchwood Grizzlys and get copys of them in order to outvalue them. Don't hesitate to use heals on your face or minions. Don't force the Lucentbark too much if it's not necessary.
vs control: be greedy with your stuff and save it for Lucentbark if you can. Be careful with your heals. It might not be worth it to resurrect two Lucentbarks if you got two living ones on the board
matchups:
vs druid: keep the board clear so they cant buff it. They have no hard removal for your big taunts, so try to get them up and you're fine
vs Rogue: Don't get Sap'd and you're fine. If they sap you, you often lose if you dont get a good swing turn with Acidic Swamp Ooze (tech it in if you meet many Rogues), Archmage Vargoth or your removal cards.
vs bomb warrior: don't take too much damage early and don't let their minions hit your face else they might be able to rush you down.
vs control warrior: be greedy, outlast them. they have two Brawls and you got at least 6 heals to resurrect multple Lucentbarks. Easy matchup
vs mage: BGH the Mountain Giant. You have to get your wall up before they get their Conjurer's Calling turn else you might be in trouble. tougher matchup but I didn't face alot of them luckily.
vs hunter: your Witchwood Grizzly package, combining your removal cards with Bloodmage Thalnos, Archmage Vargoth and Keeper Stalladris and your heals outlasts mech and beast hunter early. Even if they play the beast version with secrets and the death knight who recasts all spells you outlast them once you got your Lucentbark wall up.

---
Edit: i just hit rank 3 only with this deck a day before the season ends. 80 wins, 43 loses: 65% winrate
New Edit: im 102w / 55l now totally. rank 5 again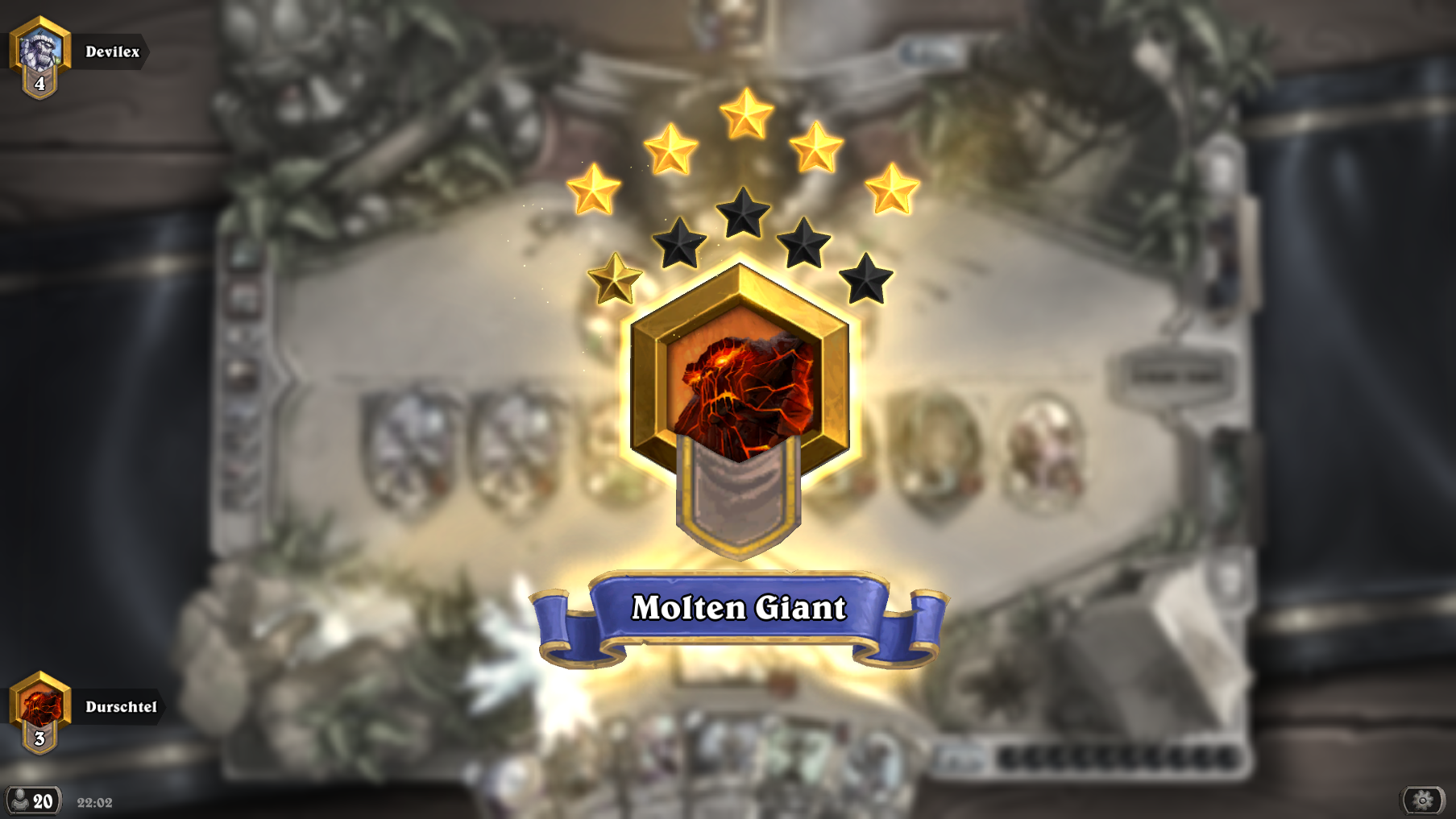 The deck might not be straight forward and you got to get used to it since its very flexible with its cards. It's very fun to play and you can really beat any deck. If you like it please leave a like since this was a ton of work. Have fun with the deck and feel free to experiment and tell me how it worked out for you <3 Feel free to ask questions if I missed to explain some part of the deck!