Midrange Overload Shaman
Last updated Apr 7, 2019 (

Level Up Nerf

)
|
Wild
16 Minions
11 Spells
2 Weapons
Deck Type:

Theorycraft

Deck Archetype: Shudderwock Shaman
Crafting Cost:

8600

Dust Needed:

Loading Collection

Created:

4/1/2019 (Level Up Nerf)
View in Deck Builder
UPDATE: Final Stream waiting room

Midrange Overload Shaman
Rise of Shadows, Theorycraft
NEW EARLY OVERLOAD SYNERGY
Thanks to Sludge Slurper combo'd with old favourites like Likkim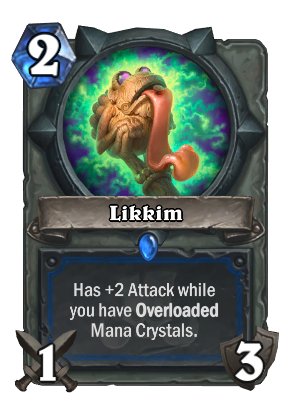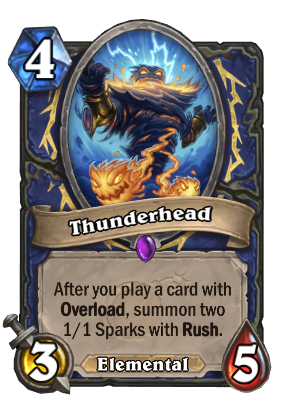 NEW LATE GAME CONTROL & ELEMENTAL SYNERGY
Thanks to Walking Fountain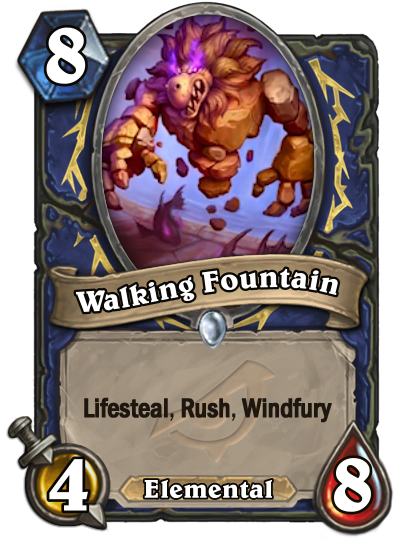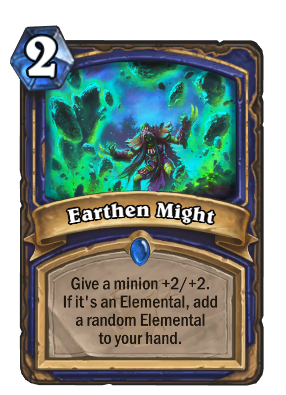 WITH NEW BATTLECRY SYNERGY
To work alongside Shudderwock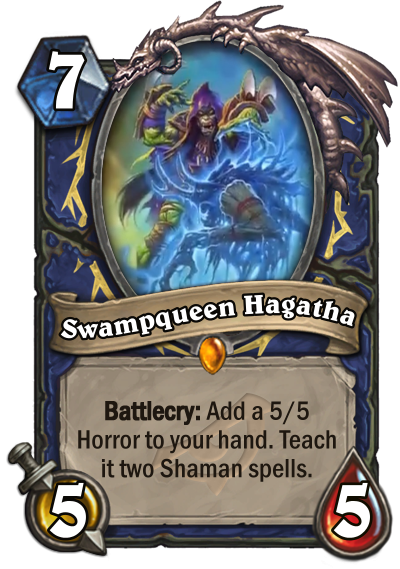 FOR CONSIDERATION

Cards for consideration that were on the fringe of omission or could be tech'd in depending on the meta.



A lot of older overload lists ran Zap! & Doomhammer but more recently went more minion heavy.

I opted for Zentimo in place of Electra Stormsurge for the synergy with Hex & Earthen Might, but he's a great combo card that could tech in for anything that underperforms or if the meta is control orientated. Zentimo tends to find himself in Elemental/Midrange Shaman decks, where-as Electra Stormsurge seems to fall in control/combo decks.

I'd love to run Ancestral Spirit for Walking Fountain but to tick the Midrange box we need to be more minion focussed with Shaman's lack of draw.

Hench-Clan Hag, Zentimo & Earten Might is quite a nice combo, but is a bit reliant on all combo pieces being there.

Recent overload lists don't always run Unbound Elemental so he could be first to go.
MORE RISE OF SHADOWS THEORYCRAFTS
by WillPwn