[K&C] Dog Rin-Masterlock
Last updated Dec 12, 2017 (

Kobolds Patch

)
|
Standard
Deck Type:

Ranked Deck

Deck Archetype: Control Warlock
Crafting Cost:

8360

Dust Needed:

Loading Collection

Created:

12/7/2017 (Kobolds Patch)
View in Deck Builder
Country:

Tournament Decks:

38

Ladder Decks:

310

Submitted By:
♥♪♫♪♫♥♪♫♪♫♥♪♫♪♫♥♪♫♪♫♥♪♫♪♫♥♪♫♪♫♥♪♫♪♫♥♪♫♪♫♥♪♫♪♫♥♪♫♪♫♥♪♫♪♫♥♪♫♪♫♥♪♫♪♫♥♪♫♪♫♥


UPDATED
✓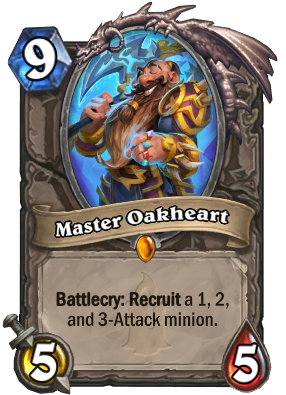 +88

: Mulligan

+111

: Complete Guide

+888

: Destroy your opponent's deck, his minions and himself !!! ☠☠☠

You can play The Darkness instead of Rin, the First Disciple, he does more or less the same job.
There is the Master Oakheart in order to summon 1,2 and 3-attack minion:
- 1 and 2-attack minion: it's not the interesting part even if you have some strong body.
- 3-attack minion: you only have Voidlord and Rin, the First Disciple.


♥

I hope you'll enjoy the gameplay! Gl&Hf

♥
Would be appreciated !
♥♪♫♪♫♥♪♫♪♫♥♪♫♪♫♥♪♫♪♫♥♪♫♪♫♥♪♫♪♫♥♪♫♪♫♥♪♫♪♫♥♪♫♪♫♥♪♫♪♫♥♪♫♪♫♥♪♫♪♫♥♪♫♪♫♥♪♫♪♫♥
Promotional Content