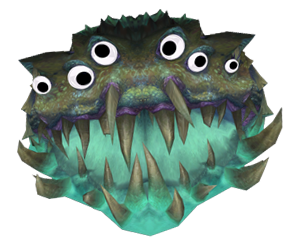 The Many Mouths of Yogg-Saron
Yogg-Saron, Hope's End is yet another one of the Old Gods the new expansion features, and there's quite a lot of fun to be had with this spell-slinging machine.
Today we're going to check out some of the most popular Yogg-Saron decks, check out a visual history of how Yogg-Saron evolved thanks to an interview between Shacknews and HS devs, and see some fun stuff Kibler has been up to with Triple Yoggs!
Don't like any of the decks here? You can browse over 2000 other Yogg-flavored decks on our deck search page. Don't forget, you can share your own Yogg decks via our Deckbuilder!
---
A Visual History of Yogg-Saron
Yogg went through many different phases of design - check them out below!
For more in-depth developer discussion about them, check out Shacknews' article.
---
Popular Yogg Decks
Looking to get your Yogg on? Try some of these Yogg-Saron decks that are popular with the community.
Our Lord and Savior
Yogg-Stone Rexxar
Control-Saron
Dog's Miracle Yogg
---
Kibler and the Triple Yogg-Saron
Oh baby it's a triple! Yogg-Saron is such a wonderful card.
---
Whispers of the Old Bards Card Design Competition
We've got a second card design competition running this week, this time though we're creating cards for a fully custom class! Whispers of the Old Bards take's our last Class Design Competition's winner's Bard class and we ask that you create it some OId Gods flavored cards.
Check out all the rules, submit your entry, and vote on other people's cards in the submission thread. Best of luck to everyone who enters - the winner gets bragging rights and a sweet avatar border to show off your accomplishment across the site!